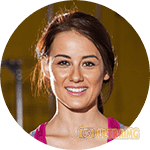 What Is Proactiv
Proactiv is a popular brand developed by dermatologist Kathy Fields and Katie Rodan for the treatment of acne and other skin problems.
[ref]
Kathy Fields – Forbes
[/ref] [ref]
Katie Rodan – Forbes
[/ref]
Proactiv is one of the biggest producers of acne removal skin care products. The company claims to provide fast relief compared to other products in the product from acne while not impacting on skin quality.
Which Celebrities Endorsed Proactiv Brand?
It is a celebrity endorsed brand which is the reason why it is one of the best selling acne product. Celebrities like Katy Perry, Avril Lavigne, Lindsay Lohan, Jessica Simpson had endorsed the Proactiv product.
[ref]
Proactiv's Active Ingredient: Celebrity
[/ref]
How Proactiv Is Sold?
Proactiv products are sold online on retail sites such as Amazon. It can also be purchased from Proactiv official site. Proactiv sells their product as a single bottle or as a package in the form of acne treatment kit.
Popular Products of Proactiv
Their popular product is Proactiv Plus 3 Step Acne Treatment System which contains 5 products consisting of deep cleaning agent which helps in killing bacteria that cause acne, moisturizes, clear pores and remove dead cells. It has also helped those skins which have blemishes, inflammation or irritation. The products work on repairing treatment effects which help in improving the skin color as well by removing whiteheads and blackheads from the skin.
Other popular products from them are:
Proactiv blackhead dissolving gel
Proactiv deep cleansing brush
Proactiv body wash
Proactiv x out
Proactiv deep cleansing wash
The Products In Proactiv Acne Treatment Kit
Following are the products included in the acne treatment kit:
Proactiv Renewing Cleanser
Proactiv Revitalizing Toner
Proactiv Repairing Treatment
Proactiv Refining Mark
Proactiv Green Tea Moisturizer
Ingredient In Proactiv Renewing Cleanser & Side Effects
The active ingredient of Proactiv Renewing Cleanser is Benzoyl Peroxide and is responsible for anti-bacterial action. It removes the bacteria which gets accumulated in skin pores. The concentration of it in the product is 2.5% as seen on the label which is within the safe range. Benzoyl Peroxide is considered safe when it is used in concentration within the range of 2.5% to 10% as per FDA.
[ref]
Advising Patients With Acne
[/ref]
Benzoyl Peroxide is not considered problematic within the safe range, in rare case side effects can occur such as skin rash, skin irritation, skin reddening, skin swelling.
[ref]
Benzoyl peroxide topical Side Effects
[/ref]
Ingredient In Proactiv Revitalizing Toner & Side Effects
Main ingredient in Revitalizing Toner is Glycolic acid which belongs to a class of chemical compound known as alpha hydroxy acids. It is known as chemical peel because of its capability of peeling dead skin cells. Glycolic acid is safe when used in concentration of 2.5% to 10% as per FDA.
[ref]
Alpha Hydroxy Acids
[/ref]
BUT the product label of Revitalizing Toner has no mention of concentration of Glycolic acid. Though considered safe, Glycolic acid can cause side effects such as
skin irritation
skin reddening
itching
increased sensitivity of skin to the sun
swelling
skin drying
scab formation
skin discolouration.
[ref]
Glycolic Acid Side Effects
[/ref] [ref]
ALPHA HYDROXY ACIDS
[/ref]
Ingredient In Proactiv Repairing Treatment & Side Effects
The main ingredient for Proactiv Repairing Treatment is same as Proactiv Renewing Cleanser which is Benzoyl Peroxide. The potential side effects of Benzoyl Peroxide has already been discussed above.
Ingredient In Proactiv Refining Mask & Side Effects
Proactive refining mask contains sulfur at 6% concentration. FDA defines that safe Sulfur as active ingredient is safe when its concentration is between 3% to 10% is safe.
[ref]
Topical Acne Drug Products for Over- the-Counter Human Use
[/ref]
Since Refining mask's active ingredient is within the range defined FDA, it is considered to be safe.
As usual like other active ingredients, Sulfur have side effects such as skin irritation, reddening of skin, peeling of upper skin layer.
[ref]
Sulfur Topical Side Effects in Detail
[/ref]
Ingredient In Proactiv Green Tea Moisturizer & Side Effects
In product, there's no mention of active ingredient, but a huge list of ingredients is mentioned on product label. So we believe multiple ingredients in this product are involved in moisturizing effects.
Proactiv Reviews & Ratings From Customers
Rating of this product is above average as seen on Amazon, about 55% of customers rated the product 5 stars while the rest rated the product below 5 stars. Around 17% of the customers gave the product a 1 star rating!
Positive reviews of Proactiv given by customers express that the quality of the product is extremely good and seen results of acne disappearing after using the product.
[ref]
This stuff works!
[/ref]
On the other hand, most negative reviews are related to bad results and side effects. Most have expressed that the prdouct did not help them to get rid of acne and some have experienced skin problems like drying & burning reaction, allergic reaction resulting in skin rashes and other problems.
[ref]
Wish I'd never bought it
[/ref] [ref]
Skin Care Review: Proactiv Solution Three Step System
[/ref]
Does Proactiv Work?
Proctiv certainly does work or else no would have posted positive review about it. Also, a research paper published in February 2013 from Journal Of Drugs in Dermatology mentions that Proactiv works. The experiment was conducted on patients with mild or moderate acne to compare efficacy and tolerability of Proactiv and three other products. The result was positive with Proactiv and there was significant reduction of acne lesion counts in patients suffering from acne.
[ref]
Randomized, controlled, evaluator-blinded studies conducted to compare the efficacy and tolerability of 3 over-the-counter acne regimens in subjects with mild or moderate acne
[/ref]
How To Use Proactiv?
Using Proactiv products is very simple and using it the right away will help to achieve acne free skin! The basic rule is to clean the skin first to remove any dirt, dead skins, oil from pores. The 2nd step is to apply the toner to hydrate the skin. The last step is to apply repairing lotion on skin to kill germs responsible for acne.
Recurring Billing Issue
Google the keyword "Proactiv scam," and we will find many complains about recurring billing that their credit has been charged without any prior notification.
[ref]
Proactive scammed me for recurring payments
[/ref]
The problem is that many customers don't read the terms and conditions in checkout page and complains about automated billing when their credit card gets billed. In Proactiv site's checkout page, the terms and conditions are clearly displayed as shown below:
How To Cancel Proactiv?
To cancel Proactiv subscription program, call proactive number 1-800-309-4796 or send an email via the following page http://www.proactiv.com/customerservice
Proactiv Customer Service
There customer service is very poor. Some customer complains that they contacted Proactive customer service rep to cancel the recurring billing and not to send further shipment of the product, yet they kept on charging and sending the product. The only way they did to stop further billing was to cancel their debit/credit card.
[ref]
Why Is It So Hard to Quit Proactiv?
[/ref]
Where To Buy Proactiv?
The product can be purchased from Proactiv Official site or from other sources such as Amazon.
Conclusion
Proactiv is a great brand and its products are helping many people to get rid of acne. However, few people will get side effects while using the products as different people have different skin and may react differently to certain chemicals.
All the side effects that can occur are minor and can disappear after continued use and some side effects like drying skin, increased sensitivity to the sun, sunburn can be prevented by using moisturizer, using sunscreen, protective clothing and limiting skin exposure to skin. The best practice is to consult a doctor when side effects appear. Then the doctor would recommend what to do.
Also other problem, like the problem of recurring billing issue can be avoided by purchasing the Proactiv Product from Amazon and selecting the "One-time Purchase" option as shown below:
Have anything to say about Proactiv Products? Share your review on the comment section below.