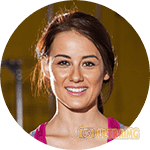 Nerium is a popular brand name for anti aging skin care product developed by a company based in Texas known as Nerium International.
The company took the initiative to consider developing a cream which would help those people who are suffering from wrinkle skin.
The current market is already bludgeoning with so many skin care products but not many products have been able to be proven effective. In this article, we provide Nerium skin care reviews and Nerium results from customers as this is one of such products which have created a buzz in skincare market after getting good reviews from customer.
Popular Products of Nerium
Nerium brand has four products; their two products are anti-aging cream. Their popular and most selling products are Nerium AD or Age-Defying Night Cream and Age-Defying Day Cream.
Other popular Nerium products are:
Nerium Firm Cream for Body
Nerium EHT for Brain
How Nerium Is Sold
Nerium is sold online through Nerium International's official website, nerium.com. The product is also sold in online retail stores such as Amazon.
Besides selling a single bottle, Nerium also sells its product as a complete kit. The kit includes both Nerium Age Defying Night and Nerium Age Defying Day Cream.
Ingredients in Nerium Age Defying Night Cream
There is around 30 ingredients in Nerium night cream. In Amazon review section, some people shows confusion about the primary ingredients. After we researching several sources, we found that it is the NAE-8 extract which is the primary ingredients in Nerium Age Defying Night Cream.
What does NAE-8 extract contain? Is Nerium safe?
It contains Aloe Barbadensis Leaf and Nerium Oleander Leaf Extract. While Aloe is a safe plant and none have any concern about it, some people expressed concern regarding Nerium ingredients that Nerium is a poisonous plant and others should avoid this product.
While it is true that Nerium is a poisonous plant and even ingesting a small amount of it is fatal, there is a lack of data whether Nerium extract would cause toxic effect (s) when used externally on skin.
It's worth demanding that a good research needs to be carried to find whether Nerium would cause toxic effect or not when applied externally on skin.
Ingredients in Nerium Age Defying Day Cream
Similar to Nerium Age Defying Night Cream, the Day cream also contains the same proprietary blend, NAE-8. There are also additional ingredients in Day Cream not included in Night Cream such as CoQ10, Vitamin E which protects the skin from oxidative stress, and moisturizing agent like glycerin etc.
Does The Proprietary Blend Of Nerium, NAE-8 Really Works?
Nerium International made the following claims in their website about NAE-8 extract:
powerful antioxidant
helps to repair and renews cellular skin
prevents inflammation of the skin
but no scientific evidence was provided in Nerium website to support of those claims.
However, we managed to find a research journal published on May 2015 which confirms the beneficial properties of NAE-8. The research was conducted to evaluate the effects of three extracts which are:
NAE-8 extracts (contains both Nerium and Aloe)
Aloe Vera gel alone
Nerium Oleander dissolved in water
The research finds NAE-8 to be beneficial and concludes that it have significantly better antioxidant & anti-inflammatory activity compared to other extracts. Also, NAE-8 resulted in collagen, hyaluronan production thereby protecting the skin from cell death. Does Nerium work? The research says so!
Nerium Reviews & Ratings from Customers
60% people on Amazon gave it a rating of 4-5 star for the product Nerium Age Defying Night and Day Cream Complete Kit. Around 20% of the customer gave 1-star rating.
Nerium worked like magic to many customers. One customer mentions how she got NO results from other product she used for 40 years but after switching to Nerium, she immediately started to get results. Many customers even swore that they will never use botox or have surgery because of the results they achieved with Nerium. One customer wrote while botox or filler did slow the signs of aging for her but it failed to reverse the signs of aging. But surprisingly she was able to reverse the signs of aging with Nerium product within 30 days!
The positive review shows Nerium certainly did wonders to many women's skins. However, many were not satisfied with Nerium product as the product is too expensive and caused adverse reactions such as skin rash, skin swelling in areas around eyes, headache, hazy vision after applying the product, feeling nausea, vomiting, reddening of eyes, headache, diarrhea, dry skin problem etc.
Recurring Billing Issue
Like Proactiv (an acne product), Nerium cream has monthly subscription program. Some customer said that they got the product shipped after a month without any notification. In Nerium's checkout page, there is an option to tick off the "Make Auto Delivery Order" option which many customers fails to notice.
Nerium customer service
These are contact number of Nerium International:
USA Support: 855-463-7486
Canadian Support: 888-304-6046
Mexican Support: (55) 5200 8250
For customer service, dial the number above. They can also be reached via email at support@nerium.com
Conclusion
It's no doubt that Nerium is not scam and is like a magic in a bottle. It can work as an alternative for Botox/Surgery as evidenced from Nerium review posted by customers. Also, research data shows significant effect of NAE-8 extracts on skin.
The side effects of Nerium that are discussed above may not happen to everyone as everyone's skin is not the same. If anyone face side effects like hazy vision, headache, nausea, vomiting or diarrhea then they should discontinue using the product. However, if they only face issues like dry skin, then they can continue using the product as dry skin does not indicate a serious problem. And the problem of dry skin can be solved by dampening the skin with water or moisturizer before applying Nerium product.
Customers who would like to try but feels it is too expensive can buy the product at Amazon where it is much cheaper than Nerium official site.
Have anything to say about Nerium Products? Share your review on comment section below.