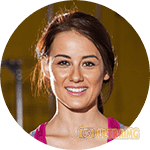 Do you get frustrated whenever you see yourself in the mirror? You must be asking yourself why your complexion is not getting brighter. There are many among us who spends huge amount of money to buy different branded and chemical loaded skin lightening beauty products.
However, just as those products cost you a lot of money, the products also has harmful effects on our skin. Today's article is for those who is looking forward to gain a fair complexion and to brighten their skin tone naturally and normally.
Our skin tends to get a bit dull due to some of our bad habits and due to not taking care of our skin. So, today we will be exploring on how to get glowing complexion within a month just by following the 23 tips discussed here. Let's take a look at what the tips are, without making any further delays.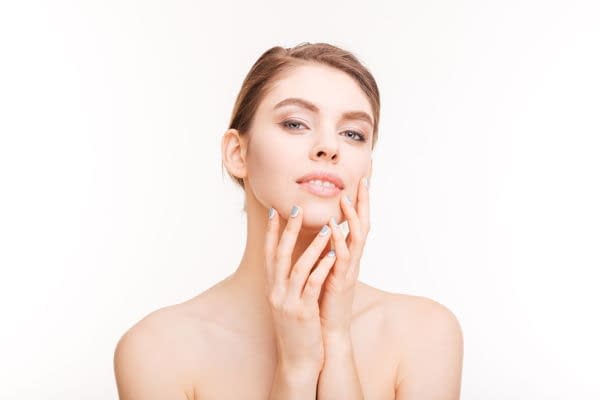 Firstly you have to get over your habit of touching your face too much. It is because there might be plenty of bacteria on your finger tips and this can cause serious skin related problem. So, you should avoid touching your face too much.
Clean your pillow cover at least once a week. Because dirty pillow covers might affect your skin with harmful bacteria.
Clean the screen of your cell phone with alcohol pad. Because your skin and you yourself are in contact and in touch with it most of the times.
Use the facial cleanser which contains Salicylic Acid in it.
Wipe your face with a clean t-shirt instead of a towel because t-shirts are mainly softer than that of the towel. Wiping your face with rough textured towel might cause minute scars on your face and there are possibilities of harmful bacteria attacking those areas instantly.
Use a toner just after cleaning your face. This will help in cleaning the deepest pores of our skin without destroying your skin's natural oil.
Wear make-up less frequently.
Clean your make up brushes at least once a week so that they do not get attacked by any harmful bacteria.
Massage your face regularly with good facial oil as this assist you in avoiding yourself from skin breakage.
Wash your face properly after your shower and do so even if you have cleaned it before your shower. It is because sometime the leftover shampoo and other such products as conditioner stays deposited on your face after the shower.
If you notice any pimples or acne appearing near around your hairline then immediately change your shampoo as it is not suiting your skin and is reacting in a bad way.
If any bigger acne appears on your chin then immediately seek dermatologist's support as this happens mainly due to hormonal imbalance.
Add plenty of green vegetables and fruits to your diet as this will help in keeping your skin clean.
Cut out the sugar and dairy items out of your usual meal plan and check yourself if it brings any positive benefits to your skin. Changing the meal plans in this way has bought about significant change and cleared out the acne from many of the affected people.
Exfoliate twice weekly. This will assist in removing the dead cells of your skin and provide you with a brighter complexion.
If you suffer from acne and pimples then treat yourself with a spot treatment with aspirin. Mix 5 to 6 aspirin tablets with water to form a paste and apply it on your acne and pimple directly for the whole night right before you go to sleep. Wash it off and clean your acne properly when you get up the next morning.
Gift yourself with a facial at least once after each 15 days and if you wish you can also do it yourself at home by using some natural ingredients.
Never go to sleep wearing the makeup. At least wash your face with just a normal facial cleanser even if you are extremely tired.
Get enough sleep and try to stay stress-free. This happens to be an important thing for maintaining a good skin condition.
Try to drink sufficient amount of water. You will notice amazing difference yourself as this not only helps your skin condition but also keeps your overall health condition under balance.
Exercise at least 3 times weekly to keep your skin and the condition of your health under balance.
Always keep yourself neat and clean as this will make you feel more confident in yourself.
And don't forget to apply sunscreen containing SPF 30 whenever you get outside of your home.