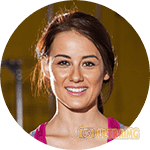 Beside fine lines or wrinkle, acne and pimples are some of the embarrassing problems for our skin. However, we all should know that acne-prone skin is due to the clogged pores caused by dirt, excess secretion of sebum or due to the hormonal change. Moreover, if you are not drinking a sufficient amount of water needed for your body, you will start having pimples again.  Many of us avoid using soaps or the normal face wash for our acne-prone skin as we know that the harmful alkali present in the normal ones are harmful to our acnes. Whatever the situation be what important is that we keep our face clean to prevent acne and the best way for that is to clean the face naturally. Here you get to know how the natural, homemade face washes which are better for clearing acne than chemical and commercial one.
1 Tablespoon Uptan, 1 tablespoon Turmeric paste, 1 teaspoonful of Neem paste
Mix the above ingredients with 1 teaspoon lemon juice to make a pack. Apply this mixture all over your face when you need to cleanse. This mixture works great as a healing and pimple curing facial cleanser. If you feel like, you may prepare a greater amount and refrigerate it for using next 4/5 days. Cleaning your acne prone skin with this cleanser will help you to achieve a fair skin and you may be able to get rid of your acnes.
Raw Milk and Turmeric Powder
Mix the above ingredients with Aloe Vera Gel and gently massage it on your face for 5 minutes. This cleanser will treat your acnes effectively and also will make your skin much smoother.
1 Tablespoon Uptan, 1 tablespoon honey, 1 tablespoon Turmeric Powder
Mix the above ingredient to make a paste and apply it on your face. Wash it off after 3-4 minutes.
1 Tablespoon Mint leaves 1 tablespoon Cinnamon, 1 tablespoon Turmeric Powder
Mix the above ingredients with 1 tablespoon of honey and make a paste to apply it on your face. Wash off your face after 3 to 4 minutes. Using this mixture on your face for four or five times will help you to get rid of pimples or acnes effectively.
You should be using the above natural recipes of face cleanser daily and regularly. Always clean your face deeply right after you wake up at the morning because the pores secrete out sebum and oil out from your skin and not cleaning the face deeply will lead it to cause acne and pimples. Moreover, always clean your face just after you get back home from work. Last but not the least, cleaning your face before you going to sleep is also mandatory.
If you keep your face clean in these ways regularly, you will notice that your face is free of pimples and other imperfections very soon.