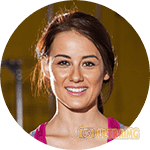 The day-long pollutants are harmful for skin and as a result taking care of your skin at night for beautiful kin is mandatory for almost all of us. Moreover sometimes we may forget to apply sunscreen while leaving our house and at other times we are not cleaning the makeup and removing it away from our skin perfectly before going to bed. All these create skin problems such as pimples, acnes and also one starts to get wrinkles faster.
"Following some simple steps during night time and the perfect nighttime skin care routine helps boost the skin's overall condition" says the California Skin Specialist, Ani Chew.
1. Use Make up Remover
Special attention must be given to your skin and also check if any makeup residue is staying on skin because it clogs the skin pores. As a result, various skin related problems along with skin aging also occurs . It is therefore, very important to clean your face properly before going to bed so that no leftover make up stays. The best thing to do will be to buy a good makeup remover suitable for the skin. Using a good makeup remover helps in retaining the skin's vitality.
2. Exfoliating skin regularly:
The deposition of dust particles and the dead skin cell layer makes your skin dull. The congested skin with the dead skin cell piled up may hamper more by causing several skin related problems. So it is recommended to use natural exfoliates or scrub to make your skin soft and smooth.
Regarding this, Dr Chew suggests that it's best to choose the type of exfoliating product which has Glycolic acid.
3. Using Face-oil just before going to sleep
If you are looking for a glowing and shiny skin when you get up the next morning then you must start using face-oil. The face oils are prepared with high performance ingredients beneficial for face and much effective than that of night moisturizing cream. By using the face oil regularly for few nights will provide you with the perfect glowing skin.
Use Nourishing Cream if Face oil does not suit:
Skin repairs and regenerates itself faster during night than during the day time. As a result it is important to use a good moisturizing and nourishing cream that works overnight to condition the skin while you sleep so you wake up to a totally supple and bright complexion.
4. Use Sleeping Mask when going to sleep:
Chew says, "While you sleep, your body and skin regenerates, repairs itself and so it is also a good idea to apply other a sleeping mask to get extra benefits and this will also maximize nighttime skin repair''
As a result it is important to use Sleeping Mask during night even for at least once or twice a week.