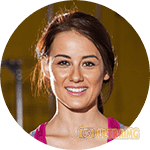 Although just a fair skin cannot define the term beauty yet more or less, we all desire for a brighter and fairer skin complexion.  As such we go for using a lot of facial packs and creams. However, for centuries the natural home remedies have been practiced and proven to be the most successful solution to achieve a fairer complexion by brightening the skin. Today we will discuss on such effective home remedies to achieve a fairer glowing skin.
Skin whitening face pack made from powdered milk and lemon juice:
Mix 1 tablespoon milk powder with 1 tablespoon of honey and 1 tablespoon of lemon juice for making a skin whitening face pack. Apply the pack on your face and wait for a minimum of ten minutes. Lemon has mild natural bleaching properties which help in lightening the skin tone when combined with milk and honey. With regular application this pack will enhance your complexion, reduce pigmentation and make your skin to glow naturally.
Skin whitening mask made from yoghurt and oatmeal:
Soak 1 tablespoon oatmeal overnight and next day grind it into a paste. Mix the paste with yogurt. This face pack will undoubtedly help you in achieving a fairer complexion. Using this pack regularly will give you the best result and you will regain the fairer skin.
Skin whitening face pack made from potato skin:   
Potato skin also has the natural bleaching properties just like that of lemon. Try to apply potato skin's paste on your face regularly. Regular application of this paste as a pack will lead you to have a polished glowing skin.
Face pack made from turmeric powder and tomato:
To get desired fair skin tone, make a face pack by mixing 1 pinch of turmeric with 1 tablespoon of lemon juice or tomato. This is a sure-way to get back your fair skin tone. Moreover we all know the benefits of using tomato juice to reduce black spots and pigmentation. Thus, the bleaching properties of lemon and tomato along with the herbal benefits of turmeric actively lighten the skin complexion. This face pack can be used for all types of skin such as oily, dry and even for the combined skin types.
Face pack made from sweet almond oil:
Sweet almond oil works best to rejuvenate our skin. Warm up sweat almond oil slightly in an indirect heat and massage your face with it. This helps in increasing the blood circulation and works wonder for dry skin since blood circulation increases and skin becomes rejuvenated with a good flow of blood circulation. You can also make a paste by soaking 5-6 almonds overnight and then grinding it the next day. Applying this paste as a facial mask will make your skin soft and exfoliate the dead cells. Applying this mask regularly will provide you awesome skin whitening benefits.
Face pack made from ground flour:
Ground Flour or also known as Besan works effectively to brighten your complexion. Make a paste by combining the Besan with butter milk and then apply it on your face. Wait till it dries and then wash it off with cold water. This face pack is better avoided if your skin is oily type.
Face pack made from mint leaves:
Mint leaves have the astringent and purifying properties which makes your skin appear refreshed almost instantly. Make a mask out of mint leaves and apply it on your face. Wait for 15-20 minutes and wash it off. You will notice that it tighten the pores of your skin. This mask is good for reducing the sun burns and it also gives you a soothing feel.
Banana face pack:
Mix 1 tablespoon of honey and 1 tablespoon of sour curd with required amount of banana paste and apply this paste regularly on your face. This face pack helps in getting rid of sun tan and also lightens the skin. This pack is also suitable to all types of skin.
Face pack made from sandalwood:
Make a paste with few pinches of sandalwood powder and required amount of water. This paste works wonder for oily skin and is an amazing way to get a natural fairer complexion. Moreover, the sandal wood has special properties to give our skin a fresh glow.