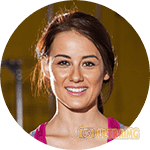 Every now and then, my inbox gets filled up with queries such as:
"My age is 19/20/22 and my complexion is getting duller day by day and is no more as bright as before. What type of facial do you suggest for me in this case?''
It seems now a days everyone around us is so concerned about their skin that they blindly follow any type of latest skin care trends. The teenagers also fall among this list of blind-followers. They do not know the proper ways for tackling their teenage skin problems and as such they seek advices just from anyone irrespective of their age and types of skin-concerns and conditions. Well, most of the time they would get skincare advices which hardly makes any sense. This is why you will notice that teenagers aged around 17 to 18 are rushing to beauty parlors to get a Gold Facial and most harmfully doing fair polish at this tender age.
In spite of lengthy thorough explanations let me now tell you one important thing in the gist. The minimum age to go for facial is when one reaches 22 years, while if you have sensitive or oily skin or combination type then there is no need to do facials before reaching the age of 25.
I do not know what amount of useful information and ideas you can achieve from all these things I have just told. However, let me share one of my incidents with you. Once on my visit to a salon, just the day before Eid, I came in connection with a mother and her daughter who is probably a 9th grade student. Well, they were there mainly for getting a fair polish treatment for her daughter. The salon manager did her level best explaining how doing a fair polish at this tender age of 14 might cause harmful effects to her daughter's skin. But all the mother said was just like this –
''We are paying you for the required service and moreover we have heard that only fair polish is the best treatment for getting a brighter complexion instantly. So do as you are told.''
Now, the teenagers must be confused – that, if they can neither do facial nor try the fair polish then what must they do for their skin.
The answer is – just go for a simple clean up. To avoid your skin from getting a layer full of dead cells, dirt and dust there is no need to go extra complicated miles other than just doing a clean-up at your home.
Things you'll need for doing a clean-up:
The regular face wash you use.
A big bowl of hot water to get a steam for your face. But keep this in mind that you should be avoiding this step if you have acne problems.
A facial scrub. You may use the store-bought one or you can even make a scrub yourself at home. Rice powder works best as a natural scrub.
(Avoid the honey if it's not suitable for your skin)
A face pack suitable for your skin. If you have acne problems you can use a face pack made out of Neem leaves and Fuller's earth.
If you are not willing to use toner then use rose water or cucumber juice
2-3 Ice cubes.
How to do the Clean-up:
Cleansing:
Firstly wash your face thoroughly and let it dry.
Steaming:
Steam your face for 2-5 minutes. Pour steaming water into a bowl and steam your face by placing a towel over your head. One thing to keep in mind is that, you must steam with the temperature that is suitable to your skin and never steam with higher temperature. Now don't go for steaming your face over a boiling water right from your stove. That will cause rashes on your face. And after some days you will see that the pores of your face has got bigger appearing like the outside flesh of an orange.
Extraction:
Wash and clean both of your hands with an anti-bacterial soap. Gently press the area surrounding your whiteheads with your finger tips. If the whitehead doesn't come out with just a single press then don't go for pressing it more than once. That will cause scars forming on your face. And never press any active pimples if there is any. Because that might make small holes and by any chance if you get a big hole by pressing the pimples, you are in a big danger. That is because the hole will stay there forever.
Icing:
Remember after the second step this one is the most important as your skin is now more sensitive. Leaving this step will cause you problem. Take 2 ice cubes and rub all over your face continuously in a circular motion. This will assist in closing the opened pores. I am again reminding you that leaving this step will be a danger for your skin. Because, the bacteria coming out of opened pores of whiteheads will spread out over the entire face and get inside all the other pores making your face infected.
Scrubbing:
Use a natural scrub and start scrubbing after 5 minutes. While scrubbing, move your hands in circular motion. Never pull your skin down while massaging or scrubbing. Don't scrub for more than 2 minutes.
Masking:
Now apply your favorite mask on face. Wait for 15-20 minutes and never wait more than that as that might cause your pore to get de-clogged again. Facial masks should not be applied for more than 30 minutes. Finally wash your face thoroughly with cold water and get dried.
Toning:
Then apply a layer of rose water gently all over your face. Wait till your face absorbs the toner.
Moisturizing:
Apply your favorite cream all over your face. Never rub the cream while applying. Put a small amount of cream in both of your hands and apply it all over your face by pressing it very gently.
That's all you need to do to get a teenage clean-up. Anybody else, irrespective of their age can also follow these steps of cleaning-up. Try to do this during 8:00 PM and 9:00 PM as your skin starts repairing by itself after 10:00 PM. Moreover, our skin tends to get a little bit sensitive after this clean–up and as such doing this before evening and again going outside might cause dirt and dust to hamper our skin.
So, dear readers today I just shared some facial clean-up methods for the young adults who are 17-22 years old. There are also the 14-17 year old teens who might be reading this article. Very soon, I am going to share particular tips, specifically for them. So, please stay tuned and good wishes for all of you.