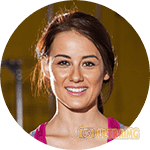 Who knows how much money you must be spending for the sake of your beauty care?  Isn't it? Maybe you are raiding the beauty parlor today or running for buying the newest skincare product or maybe going for cosmetic surgeries. But did you know that if you know some little tricks and tips to have proper skin, you can do all the beauty treatments yourself right at your home? For example, let's talk about lemon. Lemon Juice was once used as the common remedy for lightening skin quickly and also for treating acne, pimples, wrinkles, and whatnot. So, how should you be using Lemon for as your natural skincare? Let's have a look.
Lemon for Beauty Treatment:
Due to its anti-bacterial and antiviral properties, lemon is great for strengthening the immune system in your body. Lemon is recommended for treating the affected skin damaged due to sun exposure.
The antioxidant properties of lemon are good for treating the wrinkle lines on our skin. The Vitamin C present in it helps in reducing the acne and also in getting rid of the bacteria which causes the acne.
Lemon is also an amazing ingredient for aromatherapy. Lemon helps in reducing the wrinkle lines which appear on the skin due to the aging process. Using lemon regularly will also help in getting rid of pimples.
Lemon is also good for elbows and knees. Applying a mixture of lemon juice and rice powder will help you in getting rid of the darker elbow and also make your knees lighter.
Applying a mixture of cucumber juice and lemon juice on your skin with the help of a cotton pad will help you in keeping your skin less oily. However, if you feel a tingling sensation on your skin when applying this mixture on your skin, wash off your face instantly. Because using lemon juice randomly on your skin will make your skin too dry.
A mixture made from lemon juice and milk is also helpful for dealing with too oily skin. Cut and squeeze out 1 lemon and mix it with 10 tablespoons of liquid milk. Massage and apply it on your face for 15 – 20 minutes and then wash it off. Lemon will help in getting rid of the oil from your skin while milk helps in moisturizing your face. Be careful with your under eyes while applying this mixture.
Make a paste with the egg white separated from 1 egg, ½ lemon juice and 1 tablespoon of orange juice with mild warm water. Apply this paste on your skin and wait for 20 minutes. Wash off when your skin gets dry. This will help your skin in getting rid of oily skin and also will help you in getting back the glowing complexion.
Cut and squeeze out the juice from ½ of a lemon. Mix 2 tablespoon of honey in it and apply it all over your skin. Wait for 15 minutes. Wash off your face with plenty of cold water. Honey helps in making your skin glow while the bleaching properties of the lemon helps in providing you a fair complexion.