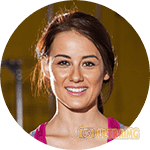 More or less all of us know the advantages of using Neem Leaves (Azadirachta indica) in our body and skin care regime. It is often heard that- 'a doctor abides in the house where there is a Neem tree.' Neem leaves and turmeric plays a very important role in keeping our hair, body and skin healthy and beautiful.
But in spite of knowing about so many of its benefits, many among us cannot tolerate the Neem leaves due to its unpleasant smell and bitter taste. Besides, applying any face packs and that even made out of Neem leaves during winter times is hard to imagine.  But can we afford to pass the whole winter season without looking after ourselves and taking care of our skin? You, yourself can easily make a pill from Turmeric and Neem leaves and that can be done without any trouble. The pill can be stored and preserved for a long time and it doesn't at-all taste bitter.
Ingredients required for making the pill:
1 bunch of Neem leaves. (You can buy a bundle of Neem leaves from the local market place or from any other departmental store)
250 grams of raw  turmeric
water (as per needed)
Separate the leaves from the Neem bundle and clean it thoroughly in water. The turmeric should also be cleaned with plenty of water. Grind the Neem leaves and turmeric into a fine paste.
Now, take a small dollop of this mixture in the palms of your hand and press them gently to form it into a small pill. Keep this in mind that, the pills should not become too small in size. It is because when dried under the sun the pills will shrink into much smaller size. Take all of the pills in a tray and let it dry under the sun. Toss and turn the pills once or twice while drying, so that none of the sides stay wet. Drying the pill for 3 to 4 days will evaporate the water out of it, leaving the pills super-dry. Finally, you can store the pills in a clean air-tight container and it can be preserved for a long time. Have the pill every day on an empty stomach in the morning or at night before going to bed.
Benefits:
The benefit of using Neem leaves and turmeric is hard to explain in few words. Taking the pill made from Neem leaves and turmeric will help your body both internally and externally.
Using Neem leaves along with turmeric is one of the best solutions for treating acne related problem.
This pill plays a vital role in maintaining and controlling the weight of your body.
From the ancient times people have been using raw Turmeric to lighten their skin tone naturally.
Turmeric has anti-oxidant properties which help in removing wrinkles and preventing age lines without any side-effects.
Neem leaves and turmeric also assists in keeping our digestive process in a good condition which ensures a proper metabolism of the body.
Neem leaves also help in getting rid of allergies, itching, rash, etc.
This winter you must desire for a healthy and beautiful skin. And if that's the case, then wait no more and make this amazing pill from Neem leaves and turmeric – all by yourself. You will be able to observe a visible difference just within a month of taking it regularly.
Using Neem leaves and turmeric in the above described way happens to be one of my own initiatives. It has benefitted me in many ways. Hopefully, you will be also benefitted from it. Keep both yourself and your beloved ones well.