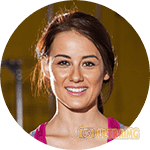 Until today, you must had heard many things regarding the benefits of drinking green tea, tell me isn't it? And due to its versatile positive benefits, green tea is gradually becoming popular in United States and other countries. Few of the readers here already take 2-3 cups of green tea regularly, right? But the question is, do you instantly throw away the used tea bag right after drinking your tea?
I am asking this because right now because I will be letting you know some amazing ways of taking care of your skin and hair by using the brewed green tea bag. Yes, I know after reading it and trying the steps for yourself you will not be throwing away your used green tea bag till the money's worth.
Many of us might still be in doubt regarding the benefits of using the used green tea bag. Well for them, I must say that used green tea bag has proven benefits when applied topically and it is also high in antioxidants. In fact, green tea happens to be one of the vital ingredients in the Japanese and Chinese skin and hair care routine due to its skin brightening, anti-aging and sensitivity reducing capabilities.
So, let's take a look at the powerful benefits of using the brewed and used green tea bags which stays lying beside your cup of tea waiting to be thrown away.
1. Treating Puffy Eyes and Dark Circles:
In fact, I am myself one of the sufferers of this problem. You do know that due to lack of sleep and other health problems our face appears tired and eyes appear puffy with dark circles under them. In this case, I have achieved significant benefits by using the brewed green tea bags. Here, I will be letting you know what you should be doing.
If you are taking 2-3 cups of green tea regularly, then simply save your used tea bags in a clean bowl and store them in your refrigerator.
Then when you go to sleep at the night or at the times when you feel that your eyes look tired take out the 2 tea bags and place them over your eye lids while you are laying down and wait for 5-10 minutes.
Doing this regularly will indeed heal your under eye circles and that even hopefully within 2-3 weeks.
2. Making a Mild Face Scrub Easily:
In this case, you need to use the freshly brewed green tea bags.
Open the used tea bag and take out the green tea leaves. Mix 2 tablespoon of sugar with it and splash water on your cleaned face. Then apply the mixture and massage your face in circular motion for 1 minute.
Do not use sugar if you have thinner and sensitive skin. In that case, using only the green tea leaves is enough.
3. Easy-to-Make Brightening Face Mask:
– Mix one spoon of rice powder and a pinch of turmeric powder with the freshly brewed green tea leaves. You may also use one spoon of honey with it if you have drier skin. Then combine these items with 2 tablespoon of rose water or simply water.
– Then apply this face pack on your face and keep it on for 15 minutes. Then wash off your face properly.
– Similarly you can also combine the rice powder and turmeric powder with the brewed green tea liquid and use it as face pack.
Following any of the two steps regularly will let your skin gain the desired glowing complexion gradually and it will also reduce the tanning appearance if you follow any of the two steps regularly.
4. Achieving The Shiny And Silky Hair:
If you follow the following tips right after shampooing your hair, you will yourself get amazed by your shinier hair. Soak 2 green tea bags in ½ mug of hot water.
Then right after you bath, rinse your hair with the water from the soaked mug of green tea and wait for 10 minutes. Finally rinse off your hair with cold clean water to achieve the lustrous shiny hair.
5. Treating Sun Tanned And Sun Burned Skin:
Many of us suffer from sun tanned and sun burned skin just by staying only for 5 minutes outside and getting exposed to sunlight. This tip is for those who have that type of sensitive skin.
Prepare ice cubes out of your brewed green tea by storing them in your refrigerator and these can be used for the whole week.
Clean your face with cold water and a facial cleanser right after you get back home from outside. Then take out one of the green tea ice cube and rub it on your face and hands. You will notice that doing so regularly will reduce the redness and other irritations of your skin caused by the sun exposure.
6. Fighting Mouth Odor and For Hygiene:
Those who are suffering from toothache and mouth odors, gargling with green tea twice daily is a must for them. If you have the habit of drinking tea then gargle with it for 30 seconds when having the last sip and throw it away. Its anti bacterial action helps in destroying the germs inside of your mouth and also helps in reducing the odor.
7. Removing the Annoying Foot Odor:
Many readers among us must be suffering from this embarrassing problem time to time. The benefits of green tea in solving this problem are amazing. Those who are looking forward to solve this problem of stinky feet, put some fresh green leaves or brewed and used tea bags in warm mild water and wait for 3 days. Then after 3 days, soak your feet in it for 10 minutes. This will reduce the bacterial infection of the feet and thereby gradually reduce the odor.
Hopefully, all of us will be trying out one or more of the above tips for themselves. One thing to keep in mind while using the green tea bag for your skin and hair is that you should be using them in a hygienic way. Now don't go for using the left used green tea bag from your kitchen which has been left there for hours just after reading this article. That will give you opposite effect and not the desired outcome. So, whatever skincare or hair care you do, do it in a hygienic way.