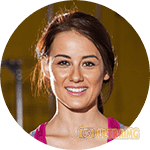 Are you surprised by reading the title? You must be wondering why you should raid your kitchen and not beauty parlor or saloon for your beauty treatment. It might sound new but yes, some of the wonder ingredients and foods from your kitchen can heal and revitalize your hair and skin way better than some of the parlors and salons. So start your beauty regime right at in your kitchen without any further delay and that even with the kitchen ingredients.
Eggs:
Who doesn't know the health benefits of egg!? However the use of eggs for taking care of skin is incomparable. Are you cooking any dish with eggs? Maybe you are making fried or poached egg? If so, then separate bit of egg white and apply it on your face with your finger tips. Keep it on till you are done with your cooking and wash it off. Thus, you will get a soft, smooth and supple skin right in your kitchen and during your cooking time.
Cucumber:
You must have made a salad dish with cucumber, at least once in your life time. If so then, after grinding cucumber in the grinder machine you must have had usually thrown away the last part of the cucumber. But these times don't do that; rather rub it on your face. Rubbing the cucumber on your face will cut the excess oil from your face. Similarly, applying cucumber juice will work wonder on your face just like a toner. (Also check: How to Make Homemade Skin Toner For Glowing Skin)
Tomato:
Another of the amazing ingredients for your skin can be found from the salad items and that is the tomato. Rub one slice of tomato on your face for 5 minutes. Meanwhile prepare your salad for another 5 minutes. After that wash your face with water and you will yourself be surprised with your own delicate clean pampered skin.
Corn flour:
You must have fried a lot of items with Corn flour. This time while frying items mix 1 tablespoon of flour with water and prepare a stock to apply it all over your face. Wash your face just when you are done with frying and cooking.
Baking Powder:
Are you bothered with white heads? If so, then make use of baking powder. Mix 1 tablespoon of baking powder, 1 tablespoon of honey and few drops of water to make a paste. Then apply it on your face and keep it on for 5 minutes. Then massage it for 5 minutes and finally wash it off.
Flour:
But do you know that flour can clean your face deeply? Mix water with 1 tablespoon of flour and apply it on your face. Then keep on rolling your dough for preparing the paratha (flatbread). Wash off your face just when you are done making the paratha (flatbread). See, this how you can perform your beauty regime while cooking foods in your kitchen.