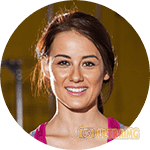 Apart from weekends, almost all of us have all sorts of workload. It is same for both employed ones and also for the students. Sometimes, due to our official needs we have to go outside even in hot summer days or even if it's raining.
In spite of knowing that taking care of our skin is important but we hardly do due to lack of our own time. Adding to all of these, we even forget that we actually do need some time to take care of our skin. But maybe you can easily do some quick beauty treatments during the break from your work. In fact, doing so might make you feel more refreshed and rejoiced during work.
Thus, our today's discussion will be on some on-the-go super fast beauty treatments which you can do during your lunch-breaks or during any time you can spare while at work.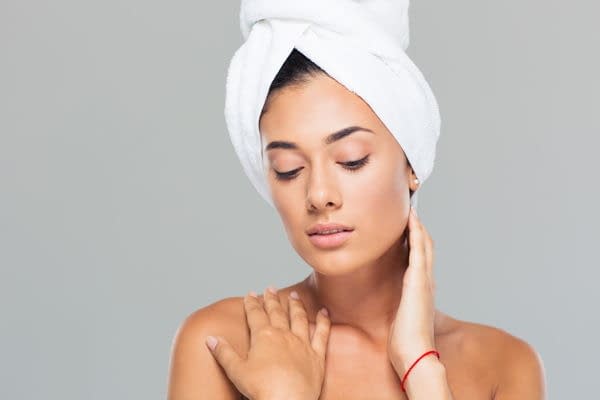 During the break time at work you can actually take care of your skin and for that all you need is your will to do so. When we get out at 8:00 am or 9:00 am from our home for our work we hardly get any time to apply any make-up. This lets some of us to think that taking care of our skin while outside will be a dubious attempt. On the other hand, we get exhausted when getting back home after the hard working day and we hardly feel like doing anything to take care of our skin.
Since we spend a major portion of our time outside it's better to take few little cares of our skins by following some short and quick measures. In fact if you have the will, you can of course find out some time off for yourself while working. Moreover it takes a little time and within that time you will also be feeling more refreshed. For this, it is important to keep few small items with yourself; such as – face wash, sunscreen, tissues or a handkerchief and some other important cosmetics.
Most of us always tend to keep few cosmetic items with ourselves when getting out and from now on, practice to keep few skincare items in your handbag along with the makeup items. Keep them stacked in on side pocket of your bag or keep them in an extra bag if needed. This will let you use the items when needed.
Air conditioning at our office or university makes our skin to become dry and rough. Oily skin tends to become oilier. In this case, splash cold water on your face whenever you get a chance. If you have oily skin, always wipe out the excess oil with a tissue paper or with a handkerchief.
Try to keep a small compact mirror with yourself when getting outside of your home. This will help you to see if your applied make up is alright or not. We hardly get any time to apply make ups when leaving home. Moreover, the little make up done also gets miss-placed during our long journey from home to office. Our face then looks tired and exhausted. As such it's better if you can manage to do some tiny tweaks and makeup just before getting in the office or your university.
Our lip tends to get dry after some hours of applying the lipstick and as such after few hours erase the lipstick yourself and re-apply. You can also apply Vaseline if you feel like.
Just like the way you applied sunscreen while leaving your home, you should also be applying it again when leaving your office for some short errands or going outside.
Staying a long time by wearing it the whole day might affect your skin with allergies. So, it is best to wash and clean your face at least once during the whole working time and then re-applying the makeup.
Only keep those cosmetic items which are necessary for wearing light makeup. Do not keep those items which we usually require for heavy makeup.
Keep a small comb with yourself. And always be concerned about how your hair looks.
Wash your hands properly before cleaning your face. This will keep your skin free from bacteria.
Clean your face with water continuously throughout the day. This will let your skin stay fresh and also give you a refreshing appearance.
If you tend to go outside frequently, then keep a water bottle with yourself. Drinking water time to time will make your skin appear fresh and simultaneously you will feel fresh throughout the day.
If you tend to stay outside for a long time, it is better to have your lunch. Otherwise staying hungry will make you look tired and you will feel more exhausted.
In this way, you can take care of yourself and your skin by taking off only a little break-time when at work. After all, it's important to stay spirited and feel good while working outside.