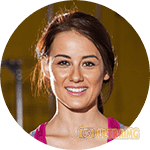 Soft and smooth skin is desirable for almost all of us and along with it, your beauty can also be increased many times more. However, during summer due to your busy working schedule and engagements, your skin complexion becomes dull and dirty. So start taking care of your skin at your home.
Now you can prepare skin toner at home by following some simple steps:
Make a mixture of yogurt and ½ cup chopped cucumber. Leave it on for 5-10 minutes and wash. You can use the pack by storing and keeping it in the refrigerator.
Leave some mint leaves in 1 liter of hot water for ten minutes. Let it cool and then put the cotton pad in it. Wash the face with a cotton pad soaked in the water. It acts as a skin toner and also cleanses the skin.
Rosewater acts as a very good toner. Simmer 8 rose petals with 1/2 liters of water mixed with adequate distilled water. When the water reaches a purple color remove it from the stove. Strain it when the water is cool. You may refrigerate this rose water for a month. You can use it 3 times a day.
Create a mixture of vinegar and rose water. This works as a very useful toner mixture.
Ice works as a well-known toner. Wash your face every morning and night and rub 3 to 4 pieces of ice to increase the brightness of your skin. Ice is used to open closed pore. You can use ice to remove the excess oil stored in your face.
Soak 1 bag of green tea in ½ cup water for 10 minutes. Then strain the water. You can take this with water to wash your face every morning. This waterworks not only as of the toner but it also keeps your skin soft and fresh.
Rub lemon juice on your face and wait for 10 minutes, then wash it with water.
Mix 1/4 tablespoon olive oil, 1/4 teaspoon lemon juice and 1 teaspoon of honey and keep it on your skin for 10 minutes and then wash.
Wash your face properly and apply egg white and wait for 10 minutes. It helps in removing facial spots. You can use it every night before going to bed.
Create a mixture of 1 teaspoon milk, 1 teaspoon of honey and apply it on your face. Wait for 15 minutes and wash with cold water. You can use the pack two days per week.
Make a paste from 3 tablespoons of tomato juice and 1 teaspoon of honey. Apply the paste and wait for 15 minutes then rinse it with cold water.
Honey and lemon mixture acts as a very popular toner and helps to make your skin smooth.
Papaya and apple blended together can be used as a toner.
We all want to have our own beauty. However, the most valuable asset in this beauty contest is to smile. So, stay healthy and keep on smiling.