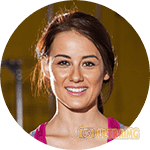 Who doesn't want fresh – youthful and flawless face? But as the years pass and cells lose energy, one fine day small wrinkle lines at the corners of our eyes and signs of ageing start appearing. The quest for eternal youth makes some of us spend huge amount of money to buy the elixir of eternal youth. While in spite of desiring for that forever flawless skin, some of us cannot afford to buy high-end skin care product. Well, that shouldn't keep us from staying beautiful. Afterall, the clever uses of some wonderful ingredients readily available at our home is pretty much enough to give back our youthful allure.
So let's take a look at the natural anti-aging beauty treatments
HONEY:
Honey is a great natural anti-aging skin care ingredient due to its antibacterial and anti-aging properties. One of the best way to avoid skin aging is to use a mask prepared from lemon and honey. Simple homemade honey masks prepared with cinnamon powder will reduce the appearance of wrinkle lines. Moreover the combination of honey and cinnamon prevents acne. Massaging face with a few drops of honey for 5 to 10 minutes everyday will eventually make skin appear flawless.
EGG WHITE
Egg white contains plenty of Omega-3 Fatty Acid, Protein and Zinc which helps in keeping the skin firmer and smoother. Mix 1 spoon milk cream, required amount of lemon juice with 1 egg white and apply it on your face and neck. Wait for 20 minutes before rinsing it off with clean water. For better results use this face pack at least thrice a week.
YOGURT
Yogurt is packed with amazing benefits essential for preventing wrinkle lines and aging spots. Other than this, it also contains other vital vitamins and enzyme which helps in keeping the skin fresh and well hydrated. Anti-aging yogurt face mask can be made by simply mixing 3 spoon of yogurt with a spoon of olive oil. Applying it three times a week tightens the pores and eliminates dead cells. Yogurt also makes skin more elastic and improves brightness. Mix together 4 spoons of yogurt with 1 tablespoon of cocoa and a spoon of honey. Apply it on your face and neck. Wait for few minutes before rinsing it with water. Using this face pack 2 or 3 times a week will eventually make skin more moisturized.
COCONUT MILK
Coconut milk is filled with anti-oxidant properties beneficial for our skin. It helps in removing fine lines and aging signs from the skin. Soak a cotton ball in 2 to 3 spoonful of coconut milk and wipe your neck and face with it. Doing this once or twice a week is good for skin.
BANANA:
Banana contains moisturizer component, potassium, and vitamins E and C which is helpful and effective enough for skin. Mixing mashed ripe bananas with half cup of oatmeal and applying it as a mask on face and waiting for 20 minutes before rinsing it off works as a wonderful facial treatment. Banana has 75 percent water content which hydrates the skin and treats dryness. Apart from all these, for a youthful glow the Vitamin C present in banana is also one well-known benefit. Using banana as a natural skincare, treats the ugly wrinkle lines and also fade the aging spots.
Keep using one or more of the facial packs described above. Although these natural facial packs do not work like the store-bought chemical ones bringing a change to your face instantly, using any of the pack for 2 to 3 months will indeed give you a good result.