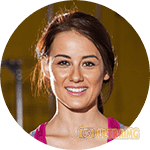 Healthy skin should be even, radiant and free form any sign which might alter its aspect. You can maintain your skin's health through a balanced lifestyle and a mix of beauty products.
1. Thayer's Alcohol-Free Rose Petal Witch Hazel with Aloe Vera
Thayer is a highly reputable brand in the industry of face washing. It comes with a vast catalog of products for each complexion type and every concern you might think of. The alcohol-free toner is Thayer's most versatile product as it causes no breakouts to the sensitive or irritating skin.
Aloe Vera has a soothing effect on the pores. Witch hazel profoundly cleans makeup, dirt or dust, as well as excessive oil on the skin. The toner comes with a soft rose perfume that compensates its lack of artificial fragrance.
2. Aztec Secret Indian Healing Clay
This highly popular Amazon's Choice product has a 4.5/5-star rating thanks to over 17,900 user reviews. The clay mask works for any type of skin with acne concerns, clogged pores, and blackheads.
There's a solution to any skin problem and if you want a list of product reviews for a particular condition, especially acne scars for example, go to Beaty Essential. They cover even scar removal creams or other lighter skincare topics such as wrinkles creams or peel off masks for blackheads.
3. Dr. Roebuck's No Worries Hydrating Face Moisturizer
The No Worries moisturizer works wonders just by being straightforward and gathering together the essential agent that your skin needs. It contains rosehip, vitamin E, macadamia oil, and hyaluronic acid.
Aside from keeping the skin hydrated, the moisturizer also improves the aspect of wrinkles and fine lines. The cream doesn't contain parabens, phthalates, and other similar harmful chemicals.
4. Aveeno Positively Radiant Targeted Tone Corrector
The tone corrector works like cream which fades dark spots and uneven skin in just two weeks, manufacturers say. It has a non-irritating formula based on soy complex and vitamin A – which speeds up the cell's turnover process.
The tone corrector is non-irritating and non-comedogenic (doesn't block the skin's pores, causing blackheads to appear). The product leaves you with a radiant, soft and smooth cream with no oil traces. This product works as a skin treatment that you can easily apply twice a day.
5. Clarins Fix' Make-Up
This ultralight mist keeps your makeup still and looks fresh even after over four hours of wear. Meanwhile, it also keeps your skin balanced and energized. It contains organic rose water and an energizing essence of grapefruit extract.
You only need to apply the oil-free mist like a spray and obtain the same effect even if you have dry or oily skin. The product is also infused with Aloe Vera to keep your pores smooth.
6. Bergamot Bath Bar
You should have smooth and unclogged skin pores all over your body. Taking a second look at how you take baths and treat your body might actually lead you to this a-bit-pricey ($24) but high-quality Bergamot Bath Bar.
The nourishing soap bar makes your skin feel luxurious just because it uses natural ingredients such as tea tree oil, shea butter Dominican Republic Amyris oil, and citrus extracts.
7. Clinique Take the Day Off Cleansing Balm
You may have learned a long time ago never to go to bed with your makeup on. Yet, you may still be looking for a product that doesn't leave makeup residue or a greasy feel on your skin. The Clinique cleansing balm costs a bit more than regular drugstore makeup removing products ($30), but it doesn't strip the skin as face washes do.
It's also adjusted for sensitive skin, as it's fragrance-free. Moreover, the balm works impressively. You massage it on dry skin, then it melts into oil which absorbs dirt and makeup. Then, you just wipe it away.
8. Bobbi Brown Extra Face Oil
Bobbi Brown products have quickly stunned buyers and now stand on the premium side of the industry. The face oil works as a boost of moisture for women and men of all ages – including seniors. The emollient oil comforts dehydrated skin without leaving visible marks.
The product absorbs quickly and reconditions the skin based on natural ingredients. This oil contains jojoba, olive, sweet almost and sesame oils.
9. L'Oréal Paris Youth Code Skin Illuminator
Whoever rushes to work in the morning and minimizes the makeup routine to the fullest might have heard of this skin illuminator. The moisturizer contains a long-lasting SPF 20 which keeps your complexion safe throughout the day.
The illuminated and skin evening effect is visible after a month of daily use. The light formula also includes hydrating ingredients which save you from an additional moisturizer.
10. Maybelline ClearGlow All-in-One BB Cream
The no-makeup makeup style is always desirable, except that you cannot show your wonderful skin due to its uneven aspect. BB creams freshen, soften and brighten the skin by concealing tone imperfections.
With Maybelline's BB cream your matte skin will be moisturized, hydrated and protected from the sun and the city's effects. You also get an SPF 21 formula. The product is non-greasy and non-comedogenic.