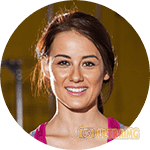 We can ourselves take care of the sun-damaged skin at home by following some simple steps. As such, there can be no alternative to the natural home remedies for treating the dark areas caused by sun damage. Let us now know what we can do to treat the sun-damaged skin and how we can take care of the darkened blotchy areas of our skin caused due to sun exposure.
Skin Wrinkles Caused By Sun Exposure:
The skin tends to change a lot after one reaches the age of 25. During this age skin might get wrinkled or shriveled immediately with the exposure to sunlight.  It is a dangerous situation for everybody during this age.  As a result, during this high time, one must start practicing to use such face packs which can help in treating the wrinkled sun-damaged and dark-spotted skin and turn it back to its normal state.
For this, Sandalwood powder, turmeric, Mung Dal and Black Gram Lentils can be mixed together and applied on the affected areas of the damaged skin for 15/20 minutes and then washed off.
This procedure helps in firming the skin and the tinned skin discoloration caused due to sun exposure will also disappear leading you to achieve the previous beautiful state.
For Dry Skin:
This Face Pack Recipe is for those who tend to have very dry skin and has skin discoloration caused due to sun exposure. For this, mix together soybean powder, skimmed milk, turmeric and carrot juice and massage it on your skin. Leave it for 10/15 minutes and then wash it off with clean water. This pack works like a magic for treating the dry skin type and by returning back the skin vitality.
Normal Skin:
Normal skin is that type of skin which is neither oily nor dry. Here two face recipes are shared for those who 8 have normal skin type. For the 1st recipe, it can be done by mixing either turmeric and milk or honey and olive oil and then the mixture needs to be applied all over the skin for 10/15 minute and then it needs to be washed off. The second face pack may be prepared by mixing egg yolk, 1 tbsp of flour and milk together. After applying the pack one needs to wash off after 10/15 minutes. By using these two packs the desired soft and supple skin can be easily achieved.
(Also Check: Beauty Treatments with Ingredients Straight from Your Kitchen Pantry)
Oily Skin:
Those suffering from oily skin can mix together lentils, cucumber juice, and egg white and prepare it onto a paste for applying on skin.  The pack works really well for oily skin. As a result first, the pack needs to be well prepared and then thoroughly massaged on the skin for 10/20 minutes and finally should be washed off.