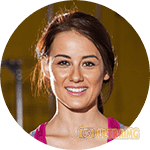 Anyone who suffers from oily skin encounters endless number of skin problems. Adding to it, using chemical-based cosmetics on oily skin can lead to acne problems. Today's discussion is on using some simple skin-friendly products which will assist you in controlling the excess oil secretion and will also help in keeping the makeup stay longer. These ideas will help you in wearing makeup all day if you have an oily skin complexion and also take care of your skin.
Here are some long-lasting makeup products suitable for oily skin:
Primer:
Primer is one of the most essential products for those who are suffering from oily skin. To make your makeup last longer you should be using the primer. The primer helps in keeping the makeup stuck on the skin making it last longer. You can use the primer before applying the highlighter or applying the foundation. Primer intensifies the makeup giving you almost like a all-day matte finish and also ensures that other makeup products does not crease, slip or shift.
Cleanser:
Those who are suffering from oily skin sometimes forget the benefits of using a specific gentle oil cleanser and tend to use the normal types of cleanser. Using the normal cleanser will make the skin texture appear lifeless and make it dry. The normal types of face cleansers takes away the natural oil of your face and that is why you should always opt for that type of gentle cleanser which will help in getting rid of excess oil and debris. Using a good exfoliating product along with the cleanser helps in prepping the skin and polishes away dead surface cells.
Facial Mask:
Facial masks are usually prepared for oily skin types. Applying face masks helps in getting rid of excess oil and sebum coming out of your face. However, it is best to avoid any chemical-based products available outside and if you want, you can always make your own face mask at home and take care of your oily skin.
Scrub:
Scrubbing your face regularly helps in eliminating the dead cells and making your face appear brighter and fresh. Apart from this, scrub also helps in getting rid of blackheads and cleans the pores inside out. Take a small amount of scrub in your palms and gently apply it all over your face. Gently massage with it for 2 minutes and then wash it off with cold water.
Steamer:
Steaming your face is the best way to take care of your oily skin. Steaming helps in thoroughly cleaning your deep pores while taking out any accumulated dirt inside. Don't worry if you do not have the professional facial steamer because you can always make yourself a home facial steamer to steam your face. Take a bowl full of steaming water to steam your face. Place a towel over your head while taking the steam so that no amount of the steaming air escapes away.
Waterproof Kajal and Eyeliner:
If you have oily skin, always use water-resisting Kajal and long-lasting eyeliners as this will resist the products from getting smudged and smear all around.
Oil-free Compact:
Oil-free compacts help in giving an ultra-finish and smooth look and it is ideal for oily and spot-prone skin. Oil-free foundations provide sheer matte finish and you should be using such types that sets on your face easily and controls oil secretions. One of the best things about using a good oil-free compact powder is that it does not shut down your pores. Thus, those who are suffering from oily skin should use non-comedogenic products which do not shut down your pores.
Mineral-Foundation :
If you have an oily skin, you should ideally opt for a water based mineral foundation. Mineral foundations are usually light-weight and oil free which gives you a matte finish. Moreover good mineral foundations contain SPF which helps in keeping the skin free from getting sun-burnt. Mineral Powder comes in handy for oily skin types and it gives you desirable matte coverage.
Oil-blotting sheet:
Blotting paper helps in controlling your oil and minimizing the shine. The oil-blotting sheets absorb the excess oil instantly without smudging the makeup. It can be used easily around the nose or any oily areas of your face and almost instantly one can swipe away the awkward shine having a fresh looking face. The silky, soft blotting papers do not smudge the makeup and only removes the excess oil and is ideal for anyone suffering from oily skin.
Makeup setting spray:
If you are suffering from extreme oily skin, you can select a makeup setting spray that will keep your makeup from sliding down your face. Makeup setting sprays are best for preventing makeup meltdown and it also keeps skin to look beautiful. So spray a small amount of the mist just before foundation and again after the makeup to keep your face smudge-free all day long.
All the above described skin care and makeup products are best and essential for oily skin types and all of them help in maintaining a shine-free face all day long.