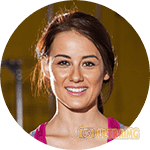 Keeping both skin and hair healthy during the dry season should not be much of a challenge because the essential skincare ingredients are already available at home and all that we need is a little bit of awareness.
During the dry winter season, our skin and hair tends to become rough and lifeless. Compared to other seasons of the year, winter is the time when our skin needs some extra care. To keep our skin beautiful, it is not that important to buy expensive high-end products. In fact, by using various amazing ingredients available at home we can take care of our skin and hair effortlessly.
Our skin needs special attention during the night. It is because, night is when the skin relaxes and repairs itself. Moreover, the skin has its maximum ability to absorb any nourishment cream applied on it. This is why we need to be careful while applying moisturizers and creams on our skin during the night. Apart from this, during the dry season, it is also important to drink adequate amount of water. This helps in keeping the skin hydrated internally.
Beside taking care of skin, we also need to take extra care of our hair.
Before going to bed, warm up olive oil or extra virgin coconut oil for massaging the roots of hair. Leave the oil in hair overnight. This helps in improving the blood circulation. Wash your hair the next morning and enjoy the benefits of overnight oiling.
Another common thing during the winter season is that dandruff affects the quality of hair. Due to dry weather, the scalp also becomes dry and deprived of moisture which in turn gives dandruff. To prevent the dandruff from occurring, mix a little quantity of lemon juice and Amloki with hair oil and massage it on scalp. This will help in getting rid from dandruff.
Apart from using moisturizers, try to use facial masks during the dry weather. It is because skin needs extra care during humid weather and in this case, fruit masks are most effective to hydrate and moisturize the skin.
Some of the fruit mask recipes are given as below:
Apple Mask:
This facial mask includes plenty of Vitamins and Astringent which helps in keeping the skin well hydrated. Boil few apple slices in water and take away the outer skin/flesh of the boiled apples. Make a puree out of it and mix 1 spoon of honey in it. Apply the pack on your face and wait for 10 minute before rinsing it off. This face mask is good for making the skin softer and smoother.
Pomegranate Face Mask:
Facial Masks made from Pomegranate has amazing benefits. To prepare the mask, mix 1 spoon of lemon juice and 1 spoon of honey to Pomegranate paste. For making pomegranate paste, you can grind pomegranate seeds in a grinder or press it with spoon. Apply the pack on your face and wait 20-25 minutes before rinsing it off. This mask provides youthful and refreshed skin.
Avocado Face Mask:
Avocado face mask is a popular natural beauty treatment as it works wonders for skin. Organic homemade avocado face mask recipes include only few ingredients but are best for hydrating the skin during the winter season. For preparing the mask, blend 1 ripe avocado with 2 tablespoons of raw, organic honey. Apply a thick layer of the pack on your face and wait or 20-25 minutes before rinsing it off. Apart from keeping the skin hydrated, the mask also helps in keeping the skin soft and supple.
Strawberry Face Mask:
Blend strawberry and yogurt till it becomes a thick paste. Apply the paste on your face and wait few minutes before rinsing it off. Strawberry face masks helps in brightening the skin. Moreover, the mask also works as a scrub and this helps in eliminating the dead cells of our skin leaving a beautiful skin.
Orange Mask:
Homemade orange peel face mask is extremely effective. Mix 1 spoon of orange peel powder with a pinch of turmeric powder. Add few drops of honey to it and mix them well till it is formed into paste. Apply the paste on face and neck and wait few minutes till rinsing it off.
Papaya Face Mask:
Homemade papaya mask works as enzyme masks which is effective to remove wrinkles and fine lines from skin. Packed with many beneficial properties, papayas can be blended in a blender to make a paste which works best for skin when mixed with lemon and honey.
Before applying the face mask, it is recommended to steam the face as steaming helps in opening up the pores. Ripe or overripe papayas are better to be used as face masks since ripe ones blends well. For a natural glowing complexion, mix tomato pulp with papaya paste and add honey to it.
Banana Face Mask:
Banana Face Masks are beneficial for keeping the skin firm and hydrated. Apart from that, bananas are also helps in keeping the skin clean.
Mash 1 ripe banana and mix 1 spoon of honey and 1 spoon of powdered oatmeal into it. Apply the pack on face and wait for 10-15 minutes before rinsing it off.
It is better to apply a good-branded moisturizer on face just after using a face mask. Moisturizing creams should not be applied on dry face. Rather it should be applied when the face is slightly damp as this will absorb the moisturizer cream easily.