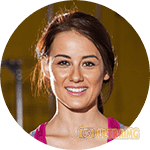 Nowadays we are constantly taken aback with the skyrocketing prices of high-end skincare products. Apart from being too expensive, these products are not even free from harmful chemical ingredients which can bring potential side effects to our skin. To get the desirable fair and beautiful skin we don't need to spend a lot of money as we can make our own skin care product just by using some items readily available in our kitchen. Doing so, will in fact cost us less money and there is no risk or side effects.
Flour
The flour used in our daily cooking recipes is helpful for our skin. It is suitable for almost all types of skin. Mix 1 tablespoon of flour with raw milk and with a little turmeric paste. Apply the mixture on your face and wait for 10-15 minutes. Finally, wash it off with plenty of water.
Boil water with a little amount of flour and allow it to form into a paste-like texture. Applying this paste assists in removing the light spots from face.
Flour can be used as a facial cleanser. Take a small amount of flour on your palm and mix little amount of water to it so that it thickens and then use it on your face just like a face wash.
Apply a mixture of flour, turmeric and milk and wait for 15 minutes. Then wash it off.
Turmeric
The remarkable benefits of using turmeric for skin care can hardly be explained with just few words. It has antiseptic and antibacterial properties to fight pimples and other than that, the curcumin component in it especially benefits the skin. This magical spice has been a popular beauty ingredient right from the ancient times. Turmeric paste and powder has been used for generations as a wonderful beauty treatment. Apart from clearing out the pimple scars, the topical application of this ingredient reduces excess oil secretion from our skin and also treats wrinkled skin and other signs of aging. It also carries amazing medicinal benefits and is used for condition like diabetes, allergies, arthritis and other chronic illnesses. Our skin appears to be puffy whenever our liver is hampered and turmeric happens to naturally detoxify liver. Applying a paste made from turmeric and milk or yoghurt on face assists in achieving younger looking skin. Besides, applying a paste made from pinch of turmeric powder and 2 tablespoons of buttermilk around the eyes also removes the dark circles. Taking raw turmeric mixed with molasses in an empty stomach each morning also works amazing in maintaining our overall health.
Egg
Eggs are good both for hair and skin. Egg whites have astringent properties that can minimize and reduce the appearance of pores. Egg masks are beneficial for all types of skin.
Mix one teaspoon of honey with one teaspoon of lemon juice and add one egg white in it. This acts as a oily skin saver and also tightens the pore
To make a dry skin nourishing face mask, mix one egg yolk, one tablespoon of honey and few drops of almond oil.
Egg yolk is also an amazing nail revitalizing item which is effective to strengthen soft brittle nails and it also promotes nail growths.
Rose Water
It is impossible to find anyone who doesn't know about the benefits of rose water. Whether it's for skin care or for hair care, rose water always has its demand. Besides, who doesn't need to use rose water in various cooking recipes?! The water is made from crushed petals of roses. Apart from this, it is also used in making perfumes and body fragrances. By applying glycerin with required amount of rose water on lips prevents lip-cracking and also retains the original color of lips. You can also make a skin-freshening tonic with it and apply it on your face by soaking a cotton pad in it. Mix half cup of rose water with the juice from one lemon and few drops of honey. Apply this mixture on your overall body. Rose water hydrates, revitalizes and moisturizes the skin, and makes it smooth. If your budget won't allow for the high end skin products infused with rose water then you can make it yourself at home.
Honey
Honey has tons of benefits for skin and hair. Milk and Honey is said to be the blessing of nature. Various face masks are also made from honey. Mix one drop of honey with raw milk and apply it on your face to achieve a brighter, glowing and smoother face.
Mix honey and flour together and make a face pack out of it. Applying the face pack on face will make it brighter, smoother and give a natural glow.
Make a paste out of: few drops of honey + few drops of lemon juice + 1 tea spoon of carrot juice and apply it on your face. Wait for 20-30 minutes and wash it away. This makes the face smoother and softer. The pack is beneficial for dry and normal skin.
Having honey along with other food items also helps in building a good resistance system from disease. Having 1 tablespoon of honey daily also helps to get rid of cold and flu. Honey is used in many Ayurvedic treatments. The mixture of Tulsi leaf juice and honey helps in having a good sleep.
Baking Soda
Baking Soda is used in various type of foods such as while baking cakes, biscuits, cookies etc. What many people don't know about baking soda is its significant use in skin care items. Moreover, brushing the baking soda mixed with required amount of water on jewelries and silver accessories remove the stains from it. Apart from that, brushing teeth with it also provides the benefits of having sparkling bright teeth in moments. We should also keep this in mind that baking soda should not be used on teeth frequently.
Potato
Potatoes are not only a delicious food item rather it also play a significant role in skin care routine. Many among us spend a lot of money purchasing different skin care products to gain whiter and fairer skin. But whiter and fairer complexion can easily be achieved by using potatoes and incorporating it in daily skin care routine. Soak few slices of potato in cold water and gently rub the slices all over body and face. Wash it off after waiting for few minutes.
Carrot
Carrots have amazing benefits for skin and hair. Regular use of carrots can help in preventing wrinkles. Being rich in vitamin C, it helps increasing collagen production of our skin and thus maintains the elasticity of our skin. Carrot juice contains Vitamin A which help in skin reproduction and also enhances the condition of teeth and bones. Vitamin C present in carrot accelerates healing of wounds and scars and it also promotes healthy cellular movement. Apart from all these, carrot masks are known to be a wonderful facial mask to balance the overall skin condition. Grind 1 carrot and mix 2 spoonful of honey in it to form a paste and then apply it on your face. Leave it for few minutes and then wash it off with plenty of cold water. Eating carrots everyday gives a glowing skin. The rich antioxidants present in it increases the immunity of skin to fight against potential damages caused by sun exposure. To give the skin a soothing effect, it is recommended to give the skin a carrot spray made with simply carrots and rose water.
Take required amount of carrot juice and add 2 parts of rose water and mix them well. Store the liquid in a clean spray bottle and this can be used as a facial spray to reduce sun burns and to give a soothing effect.
Concentrated carrot juice prevents skin dryness. Moreover, the juice of it also helps in reducing blemishes. The essential oil present in carrot helps in preventing acne and treating uneven skin tones.
Mix 1 (finely grated) carrots + 1 teaspoon milk + 1 teaspoon flour and apply it on face. Wait for 15 minutes and then wash it off. Eating carrots also improves the resistance system of our body.
Take half cup of coconut milk and mix required amount of lemon juice to it. Separate your hair sections and gently massage your scalp with this mixture. Wait for 20 to 30 minutes before rinsing it off. This process helps in hair growth and it also stops hair-fall. If you still face hair falling problems, then you should start taking Vitamin and Iron tablets. Sometimes our hair tends to fall due to the lack of calcium in our body. As such you may consult the doctor and start taking calcium tablets regularly.
Flour
There are plenty of benefits of gram flour for skin. Besan or gram flour which happens to be grandma's good old remedy is not just good for your skin but it is also good for your hairs. Mix 4 teaspoons besan + 1 teaspoon lemon juice + 1 teaspoon yogurt + a pinch of turmeric and apply this paste to your face and neck. This lightens the complexion of skin. Flour can be used to have flawless and gorgeous skin and it can be used to make a natural cleanser also. Blemish-free skin is easily achievable by applying a paste made from 2 tablespoons of besan + 1 tablespoon of yogurt or 2 tablespoons of milk. The benefits are many and including it in the beauty regimen will surely help the overall condition of skin in the long run.
Onion
Onion has exceptional benefits for skin. It can be used to treat various skin related problems starting from acne to any other sorts of infection. Pimples can be treated by applying a mixture made from the extract of onion juice and olive oil. This humble vegetable contains anti-inflammatory properties and antioxidants necessary for maintaining a good skin. Onion juice is excellent for providing deep nourishments to skin. To gain a beautiful and glowing skin onion should be included in our diet and skin care.
Cucumber
Cucumbers applied topically have wonderful benefits for healthy skin. Cucumbers can rejuvenate the skin, control the puffiness under the eyes, banish cellulite and also soothe skin irritations.
To get rid of black spots or hyper-pigmentation, a certain mixture works well. For this, crush a cucumber and extract the juice from it. Mix lemon juice with the cucumber juice and apply it on your face. Wait for 25 min, and then wash your face with clean and normal water. Doing this daily will give you blemish free skin and also remove black spots.
Mixture of banana and cucumber works wonder for skin. Make a mixture from: cucumber + banana + equal amount of honey + lemon juice + 2 drops of olive oil and blend it well. Apply it on your face and wait for 30 to 45 minutes. This makes the skin healthy and blemish-free.
Cucumber can be used as an astringent to cleanse the skin. Extract the juice out of the cucumber and apply it on your face. Wait for 20 minutes and wash it off with cold water. It helps in cleansing the pores.
Applying a mixture of cucumber juice mixed with a few drops of lemon juice in the face, hands and body regularly gives a fair complexion. If you suffer from oily skin, rubbing cucumber slices on the face helps remove extra oil from the skin
A face mask made from equal quantity of cucumber juice, lemon juice and mint juice can help to reduce pimple marks or scars.
Including cucumber in our skin care routine will help in keeping the skin soft and supple. So, go ahead and use this humble vegetable for taking care of your skin.
Coconut Water and Tender Coconuts
Coconut water contains such properties that help in protecting the skin from inflations and acne. Tender coconuts have more nutrients compared to mature ones. Topical application of coconut water is extremely beneficial.
Water from tender coconuts offers a long and growing list of health benefits for skin and also for the hair
Using coconut water as a toner helps sensitive skin as it is enriched with naturally soothing antioxidant properties.
Due to antibacterial and antifungal properties, applying coconut water on skin reduces itchiness caused from allergy or insect bites.
Mix one glass full of fresh coconut water + 1 tbsp of red sandal powder + half tbsp of turmeric powder and store this mixture for two consecutive days. Filter out the strain and apply it on your face. This reduces the acne and marks caused due to pimple.
Mix 1 tbsp of coconut water with 1 tbsp of honey and soak cotton balls in it. Wipe your face with wet cotton ball. Doing this helps in cleaning the skin and it also clears the acne.
Our grandmothers have been using coconuts for washing their hair. This helped them as a hair-fall solution. Sometimes the mature coconuts get spoiled. Instead of throwing away these coconuts you can grind it and rub it on your hair. You will notice glossy hair just after a rinse. Coconut has significant benefits for hair.
Tomato
During the winter season tomatoes are available in plenty. The prices are also low at that time. Tomatoes contain vitamin-C which is very beneficial for our health. Tomatoes also contain Vitamin B and that is also quite beneficial for the skin. You can effortlessly make various types of face pack from the tomato paste.
How to make Tomato Face Pack
Mix tomato juice with a teaspoon of glycerin, 3 tablespoons lemon juice, 4 tablespoons olive oil and combine them into a thick mixture. Apply it all over your face and neck. Wait for 15-20 minutes and then wash it off. You will be amazed and surprised by the glowing and smooth complexion of your face if you use it regularly.
Cabbage
Cabbage is enriched with vitamin B, vitamin A, and vitamin-C. In addition, vitamin K is also present in it. Vitamin K helps in blood circulation. It also strengthens the bones and provides other essential benefits. Lots of sulfur is also present in cabbage. Sulfur protects our hair and body naturally.
Procedure
We can make facial masks by using cabbage and that can be done quite effortlessly. First, extract the juice out of two or three clean leaves of the cabbage. Then mix quarter spoon of yeast and 1 teaspoon of honey with it and stir it to a thick paste. Apply it all over your face and wait for 15 minutes. Wash off your face after 15 minutes. Apart from this, you can also make a skin-freshening tonic by using cabbage.
Squeeze the juice from grated raw cabbage and collect it in a small bowl. Add honey, fuller's earth, rice flour and a pinch of turmeric and make a paste out of it. Dip two small cotton balls in leftover cabbage juice. After mixing all the ingredients of face pack you may apply it on your face and wait for few minutes. Meanwhile you can also place the wet cotton balls on your eye lids. This pack is effective in cleaning tan , pigmentation, pimple marks and is great for skin.
Lettuce Leaves
Just like cabbage, lettuce contains vitamin-C. Manganese is also present in it. Lettuce leaves are extremely nutritious and is packed with benefits for skin. Lettuce contains a good amount of potassium and this helps in better blood circulation. The high fiber present in lettuce leaves is also useful in cleansing the body and giving the skin a shining glow.
Peas
Sweet and starchy green little peas also known as "matar dana' in Bengali works wonder for skin. Anti-inflammatory and anti-oxidant properties of peas help in removing the wrinkles from our skin. Peas are also helpful in anti-aging of the skin and it also provides a natural glow.
How to prepare a pack
Take one cup of pea and soak it in milk overnight. Separate out the soaked peas and let it dry. Grind it into powder and store it in refrigerator. You will be able to use this powder as a pimple remedying solution whenever you fill like. All you need to do is to take out a small amount of the powder in your hands and add few drops of water to it to thicken it into a paste. Then you may apply the paste as a face pack and wait for minutes to wash it off finally.
Mint Leaves
No doubt that mint leaves are refreshing and delicious food ingredient. Boil water with mint leaves in it and let it simmer to leave you with a concentrated form of water infused with the leaves. Let it cool. Using this liquid as a toner not only cleanses your skin but also remove excess oil.
Another way of using mint leaves
Separate the leaves from the bundle of mint leaves. Wash the leaves with plenty of water and blend it in blender to make a paste. Then apply the mixture on your face and let it stay overnight. Wash your face the next morning when you get up. Using it in this way for a month will eventually remove the pimples and assist you in getting rid of any sort of marks or scars.