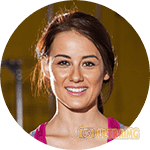 We are so busy taking care of our face only that we hardly get the time to notice the other parts of the body. As a result, the hands, feet and neck came in contact with the sun darkens quickly. Maybe you were not able to wear short sleeves because some parts of the skin have darkened due to regular sun exposure. Not being careful and not taking care of your whole body made your sun burnt hands, feet and neck appear more darker leaving you no more choice other than to keep them covered.
Care for hand, foot, and the whole body:
Mix and apply flour, turmeric powder mixed with milk on hands, feet and neck. Wash after 15 minutes. Try to apply the pack before bathing.
Use 1 teaspoon of sandalwood, fuller's earth, 1 teaspoon honey, 1 teaspoon turmeric, 1 teaspoon of tooth paste, 1 teaspoon of powder mixed with milk. Apply it 3 days a week. (Baking powder is also beneficial for skin)
Mix a pack made from 1 teaspoon lemon juice, 1 teaspoon of cucumber juice, 1 pinch of turmeric powder and applies it all over your body. Increase the amount if needed.
Applying 1 tablespoon almond oil mixed with 1 teaspoon of aloe gel on your hand, legs, feet will give you fair complexion.
Cucumber juice, rose water and glycerin mixed and applied on your hands and feet is one easy way to reduce skin discoloration.
Mix and apply two tablespoons of flour with 1 cup of cold tea liquor and half a teaspoon of honey in the hands, feet. Wash off with cold water after 20 minutes and grind a little circular movement.
Keep a bottle filled with a lemon juice mixed with glycerin. Wake up every day and wash the face, hands and feet by massaging with it.
Make a mixture of two tablespoons of sandalwood powder mixed with coconut milk and gently rub the whole body with it. This will let you have a brighter glowing complexion all over your body.
You should go for a manicure at least once a weak. If you don't have enough time to go to parlor, then do the manicure yourself. Soak hands and feet with hot water, salt, lemon juice, glycerin, shampoo for 10 minutes and then clean your hands and feet with a manicure or pedicure set. Later massage your hands and feet with a moisturizer cream.
Drink 7 to 8 glasses of water per day. Take vitamin C-rich fruits and green vegetables.