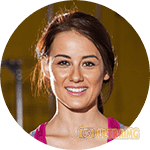 You must be thinking that I have accidentally type 'skin' instead of typing 'tooth'? In fact we all know the benefits of using toothpaste for our tooth but little do we know its benefit for our skin. Toothpaste can actually provide you with such amazing skin benefits at home which you cannot get even from some renowned chemical based skin care products.
There are various types of toothpaste available in the market with each one containing different ingredients. However, you should choose the Right Toothpaste for your skin. You may prefer the toothpaste which has fluoride present in it. Here are a few tips, you should consider while choosing the toothpaste and using it for your skin care.
Whiteheads:
Due to dust particles and hormonal changes and certain other reasons the skin pores produce an increased amount of sebum which may cause clogged pores and whiteheads. These whiteheads are milder forms of acne and appear just before blackheads. Whiteheads are caused by the build-up of bacteria and clogged pores and various other reasons
Use toothpaste to get rid of whiteheads. Apply a layer of it on affected areas such as nose or chin and allow it to dry. Rub it around your skin and then completely wash off your face to remove the toothpaste. You will instantly notice the top of your blackheads and whiteheads will disappear
(Check: What Is Melasma, Causes And Its Remedies)
Pimples:
Toothpaste also works effectively for removing pimples. It works especially great for the zits. Apply a thick layer of toothpaste directly on your zit and go to sleep. You will notice that the bump has almost disappeared the next morning when you wake up and you will also feel a lot less pain.
Wrinkles:
This is a wrong idea that wrinkles appear on your skin only due to ageing. In fact you may start to have wrinkle due to your stress or due to lack of rest and relaxation. Mix toothpaste with water and apply it all over your face neck and shoulder. Do not talk during this moment. Wash it off when the toothpaste has completely dried off. Use toothpaste in this manner t least thrice each week. You will notice that wrinkles are almost disappearing.
Dullness:
If you want to achieve a bright glowing complexion instantly then use toothpaste on your skin. Apply the toothpaste on your skin just like usual face wash. Then wash it off with plenty of water.
Tiredness:
Using too much makeup and due to daily exposure to the outside climate and pollution, our skin also gets tired just like our body. Mix toothpaste to two tablespoons of liquor. Apply the mixture all over your face, neck, and shoulder. Wash off your face just after 10 minutes. This will help you to achieve better skin and will also assist in getting rid of the tired and dull appearance of your skin.