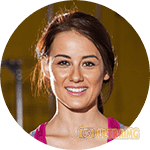 Facial not only pampers the skin but it is also a skin treatment which makes the skin softer, cleaner and smoother. In short, facial is essential for maintaining a healthy skin. However, sometimes due to lack of time and money it often gets difficult to visit beauty parlors frequently. Today's discussion is dedicated to them. Facials can be done easily just by using the ingredients from our kitchen pantry or by using the ingredients which are readily available. It does not cost much compared to the facial treatments of beauty parlors.
Many of us do not know about all the steps required to be performed while doing the complete facial. A complete facial has seven steps.
Let's get to know about the steps.
Cleansing and Massaging
Steaming
Scrubbing
Face Pack
Toning
Treatment
Moisturizing
Cleansing and Massaging: Cleaning the face properly is the pre-condition to skin facial. Cleansing cream, cleansing oil, massage cream can be used to clean the outer surface of the skin. In case of using the massage cream take a small amount of the massage cream in a bowl and put an ice cube in the bowl to cool the cream down. Now massage your face and neck with it for 5 minutes. After completing your massage soak a cotton pad in water and wipe your face with it.
Steaming: Now it's the time to do steaming. The pores of skin opens up when taking the steam and it also helps in taking out the dirt accumulated inside the pores. Take a bowl full of lukewarm water and bend your face slightly over it to take the steam. You can also press a towel soaked in hot water on your face if you don't wish to take the steam. Those who are prone to dry skin or sensitive skin should steam their face only for 2 minutes.
Scrubbing: Scrubbing is the next step after steaming. Scrubbing helps in removing the dead cells, blackheads and also clears the face from deep within. Use the scrub by first identifying the type of scrub suitable for your skin and wait for 3 minutes after applying it on your face. Wipe your face with a wet towel after completing your massage. Following is some of the natural home-made scrub suitable to your skin condition.
Scrub for oily skin: Make a scrub by mixing 1 tablespoon of sugar with half piece of tomato and apply it on oily skin.
Scrub for dry or mixed type of skin: Mix two tablespoons of oatmeal, half a teaspoon of cinnamon powder and a teaspoon of liquid milk to make the scrub suitable for dry or mixed type of skin.
Scrub for sensitive skin: Mix 1 tablespoon honey with required amount of green leaves for making the scrub.
Using Face pack: Apply a thick layer of face pack after the 3rd step of scrubbing. Apply the face pack by identifying the type needed which is suitable for your skin. Wait for 20 minutes. Then wash off your face by splashing plenty of water.
Some of the face packs according to skin types are as follow:
Oily skin: Paste made from cucumber juice and egg white paste or a paste made out of fuller's earth and rose water.
Dry skin: Paste made from soy powder, skimmed milk, and turmeric paste and carrot juice.
Normal skin: Paste made from flour, rose water and glycerin
Sensitive skin: Paste made from cucumber, rose water and raw turmeric
Toning: Toning helps in cooling down the skin and shutting down the pores which has been opened while scrubbing. Cucumber juice, Roseberry water and rose water can be used as toner. Soak cotton balls in toner and apply the wet cotton pads all over your face. Wait few minutes before taking the pads out.
Treat: The skin surface becomes sensitive after all the above steps are done completely. For treating your skin, use any good facial oil such as olive oil, almond oil or coconut oil. Apply a few drops of the oil all over your face and wait for 5 minutes.
Moisturizing: Moisturizing is the last step of this complete skin care. Moisturizing enables in making the facial more effective and also seals the facial oil used in the 6thstep of treating. Use the moisturizer suitable to your skin.
Sometime it gets difficult to remove the blackheads when doing the facial at home. In this case the following pack can be effective:
1 tablespoon milk
Half a teaspoon gelatin (except for flavor)
A few drops of lemon juice
Mix the ingredients together and place the mixture in an oven and heat it for 1 minute. Once the mixture gets melted apply a thick layer on the blackhead affected area. When the layer has completely dried remove it and you will be surprised to see the results for yourself.
Do your facial easily just by following the above described 7 steps and enjoy a much softer and brighter skin.