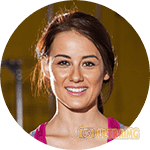 With the increasing age, we start experiencing issues like sagginess and dullness in the skin. In the market, we see lots of creams, serums and gels making magical claims to bring the youthful appearance back in few days. Abella Mayfair is yet another beauty cream making similar claims. It claims to make you skin look better by using scientifically proven methods. We are not sure how natural these scientific techniques are and we are going to look into these claims now. Once we are more informed about Abella Mayfair, then it will be easier to make a decision as to whether it is worth spending your hard-earned cash on.
So, let's take a look and see exactly what is on offer here.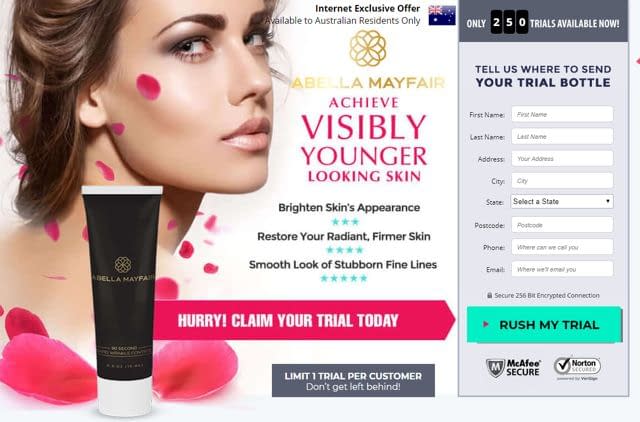 Claims of Abella Mayfair
Like all other beauty products, it also makes several claims. The makers of the cream say that you'll experience amazing changes in your skin tone and texture, if you'll use it regularly. We are told that this cream will make our skin smoother, get rid of the lines on our faces, make our skin firmer and also make it radiant and bright again.
So, that sounds good, right? Well, to find out if these claims are really true or not, we need to do a little more research into the product and the first step is to find out the ingredients of the Abella Mayfair restore age repair formula.
Ingredients of Abella Mayfair
Without knowing the ingredients of the Abella Mayfair, it is impossible to know if the above claims can be substantiated or not. It is only natural to want to know what goes into a cream or lotion that you are going to put on your body. After all, it could turn out that this product could do you more harm than good. Despite this, we could not find any details of the active ingredients of this product anywhere. Therefore it is not a good idea to buy this product for that reason alone.
Price of Abella Mayfair
As far the price of the product is considered, it is also dubious. For complete information regarding the price, you'll have to go through the term and conditions section. According to their claim, it is a 14-day free trial product. But actually you'll have to pay for the product. You'll have to pay $3.95 as the shipping charges. In addition to that, you'll also have to pay $99.95 for the product. In fact, they will deduct the amount through your credit card on the 14th day of the subscription.
Besides, they will also charge you $99.95 every month for the package. So you must be vigilant in this respect. If you don't like or want the product, you can cancel it but remember to cancel it within 14 days of the subscription. To cancel your package, you can contact them through phone at (250) 483-7496 or email at
support@abellamayfair.com. And please try to cancel your subscription ASAP.
Concluding remarks
I can't trust a product without knowing and verifying the ingredients in Abella Mayfair. As far as I'm concerned, I'll never recommend this product to my readers. Stay away from this product and also keep your hard earned money safe.