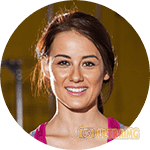 Active Firming Anti-Ageing Cream promises to give you back the radiance and firmness on your skin, that you thought you had lost forever. It makes use of scientifically tested, effective ingredients, which help it to restore the youthful looks on your face.
According to the cream's claims, you will notice remarkable changes in your skin within a few days of application. In spite of these claims being too good to be true, you should ensure that you don't trust them in a jiffy. Read on to know more about the cream.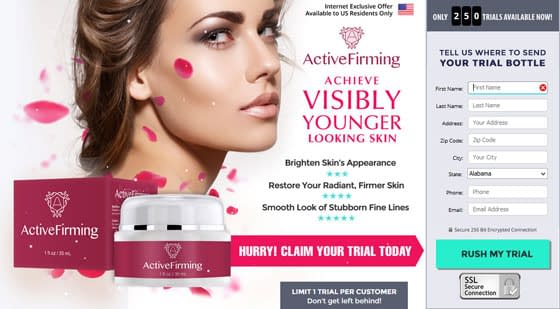 What does Active Firming claim?
There is no dearth of promises in the website of Active Firming Anti-Ageing Cream. If you have been searching for a magical wrinkle remover cream for a long time, this will seem like it's the ideal solution for you. Regular users of this product are promised benefits like the following:
Overall improvement in the vitality, nourishment, radiance and firmness of the skin
Marked reduction in the appearance of wrinkles, dark circles and fine lines
Improved performance of the skin regarding collagen and elastin production
Removal of factors causing stress, damage, discoloration, sagginess and breakage of the skin
Excellent improvement in the creation and retention of moisture content of the skin
Though the cream promises to deliver these results by providing whole collagen molecules to your skin, you should never trust these claims, unless they are proved with facts.
What does Active Firming contain?
Checking the ingredients is one of the best ways to check the authenticity of a product. Therefore, we checked Active Firminging's site to know about its contents. Unfortunately, we didn't find any details there, regarding the same. The cream doesn't mention about its ingredients anywhere on the site, in spite of using sugar-coated words like "active ingredients", "scientific breakthrough formulae", etc. Due to the ambiguity surrounding its contents, we wouldn't recommend this product for our readers. We are afraid that it could contain some harsh components which could result in problems for people with sensitive skin.
Pricing of Active Firming
It is very disappointing to note that the product's site doesn't mention anything about the pricing terms, cancellation terms or the auto-shipment terms on its website. We did check the "terms" section fully; however, we didn't find any information related to the cost structure. When the price structure is not revealed openly, it should ring an alarm bell in your mind that you need to be wary of that particular product. Active Firming Cream is no exception to this rule.
Bottom Line
Active Firminging Anti-Ageing Cream receives a strict no-no from us because of two important reasons. The ingredients are not revealed clearly and the pricing details are not available for the users. There could be harsh components or hidden costs that could result in lots of problems for you when you invest in it. Since this product comes with a high degree of risk, we suggest you stay away from it and look for better alternatives in the anti-ageing industry.