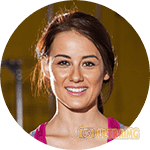 Active Plus Youth Cream is a product that claims to use advanced scientific formulae to act on your skin. It promises to reduce your wrinkles and make you look several years younger. According to the cream's makers, you don't have to spend money on Botox surgery.
However, it is important to first understand more about this cream before you decide to invest in it.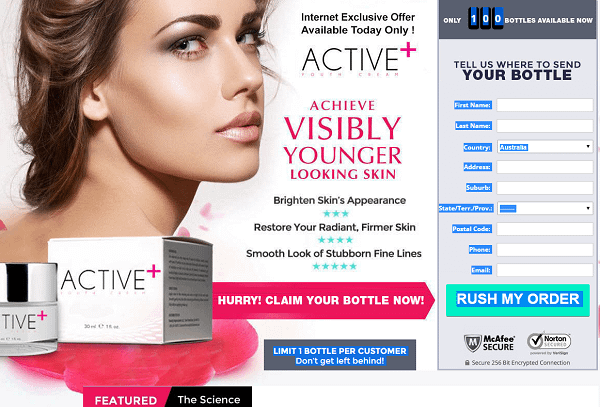 What does Active Plus Youth claim?
Active Plus Youth Cream claims to produce amazing scientific results on your skin within a few days of usage. When you look at its website, you cannot help but feel surprised at the list of benefits that it has got to offer for its regular users. Here are some of them:
Instant smoothening of stubborn fine lines
Visible reduction in ageing spots like wrinkles and dark circles
Overall improvement in the hydration, brightness, firmness, tone and texture of the skin
Excellent antioxidants that aid in quick repair of skin
Removal of elements causing stress, dullness, sagginess and discoloration of the skin
Yes, these claims do look very attractive and impressive. Are they true, but? This is the first question that you need to ask yourself before investing in this cream. How do you know if this product is genuine or not? Check out below to know its cost and components.
What does Active Plus Youth contain?
The website of Active Plus Youth mentions of terms like "active ingredients", "breakthrough formula." Unfortunately, it doesn't mention the details of these ingredients anywhere on the site. Therefore, it doesn't make any effort to justify its tall claims. Since we don't know the components that have gone into making Active Plus Youth, we are doubtful about the authenticity and effectiveness of this cream. We doubt the presence of harsh chemicals that could cause rashes for people with sensitive skin. Since there is a lot of ambiguity surrounding its contents we wouldn't recommend Active Plus Youth for our readers.
Pricing of Active Plus Youth
For a 14-day trial of Active Plus Youth Cream, you need subscribe to the same and pay $7.24 towards shipping charges. If you don't cancel your subscription within the trial period, your credit card will be charged $131.00 at the end of the 14th day, towards full usage charges. Your subscription applies to the recurring shipment policy as well. Therefore, once in every 30 days, you will continue to receive products of Active Plus Youth and you need to pay $131.00 for it. This will go on until you call +61-291912796 and cancel your subscription completely.
Bottom Line
Active Plus Youth Cream suffers from a lot of disadvantages. The important ones are a lack of clarity regarding ingredients, exorbitant prices and confusing terms & conditions. If you invest in this product, you will have to face a lot of risks, which we feel is totally unnecessary for you. Hence, we suggest you stay from this product.