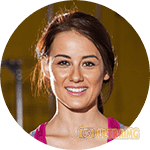 Looking to eradicate under-eye dark circles and puffiness forever? Adaptive Eye Complex Eye Cream may sound like the ideal product for you. It promises to keep the skin in and around your eyes hydrated, rejuvenated, fresh and young.
But how true are the claims made by Adaptive Eye Complex on their sales page? What ingredients Adaptive Eye Complex is using? What is the real pricing? Read on to know more about the authenticity of this cream below.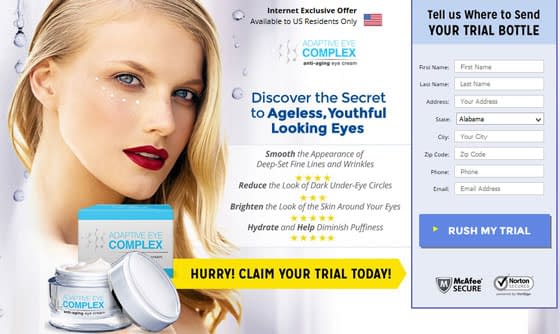 What does Adaptive Eye Complex claim?
Adaptive Eye Complex claims to use a 3 in one botanical and peptide formula to keep your eyes hydrated, plump, fresh and young. When you use this cream regularly, you will notice the following changes within a few days, according to the claims made on its site:
Overall improvement in the hydration and rejuvenation of eyes
Visible reduction in the appearance of wrinkles, dark circles and fine lines
Visible reduction in the puffiness and sagginess of skin in and around the eyes
Overall improvement in the nourishment, vitality and tone of the skin
Visible improvement in the production of collagen in the skin
Since this cream promises to be one of the best injection-free eye creams in the market, you might be tempted to believe these claims. However, you should be careful to analyse the cream well and invest in it only if you have facts to prove its authenticity.
What does Adaptive Eye Complex contain?
What is a good way to check if a product is genuine or not? Checking its ingredients, of course! We followed the same method and searched in Adaptive Eye Cream's website to check for its contents. However, we were in for a major shock because the cream has not mentioned anything about its ingredients on its site. Though it mentions of using a peptide and botanical formula, it hasn't mentioned about the ingredients that make up this formula. Therefore, we have a lot of doubts about the genuineness of this eye cream.
Pricing of Adaptive Eye Complex
To try the 14-day free trial offer of Adaptive Eye Complex, you have to subscribe and pay a one-time processing fee towards shipping charges. If you are not happy with the product, cancel your subscription within the trial period. If you fail to do so, your credit card will be charged $89.95 at the end of the 14th day towards full usage charges. You are automatically signed in for the recurring shipment program as well. Hence, once in every 30 days, you will receive these shipments, for you which you have to pay $89.95. To cancel your subscription, you need to call (877)-418-3084 or email info@tryadaptiveskincare.com
Bottom Line
Any product that doesn't reveal its ingredients openly is a big no-no for us. Adaptive Eye Complex is no exception to this rule. In addition to this drawback, the cream also suffers from other problems like exorbitant prices and complex terms. Hence, we suggest you stay away from this product.