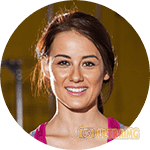 Ageless Beauty Serum is an anti-ageing product that claims to act on your wrinkles and dark circles effectively. This cream promises to make you look visibly younger than you already are and to bring about a natural rejuvenation in your skin.
Is Ageless Beauty Serum any different from the other anti-ageing products that make tall claims? How trustworthy is this product? To know the answers, you should know about the contents and cost structure of the product.
What does Ageless Beauty Serum claim?
According to Ageless Beauty Serum's website, when you use this cream twice a day for 28 days continuously, you will see dramatic results in your face like the following:
Up to 89% improvement in the tightness and firmness of the skin
Up to 94% reduction in the wrinkles and fine lines
Up to 84% reduction in the number of dark circles
Yes, these claims are too good to be true. Nevertheless, how did the makers arrive at these precise percentages? What are the facts behind these claims and is this product genuine? You have to continue with your analysis and know more about the ingredients of this product so that you are convinced about putting your money in the right place.
What does Ageless Beauty Serum contain?
Ageless Beauty Serum's website mentions that the cream does wonders to your forehead lines, frown lines, crow's feet, skin tone, cheek smoothness, mouth frown lines, lip wrinkles and chin creases. However, it doesn't mention anything about the ingredients that make the cream so effective to act on these lines. How can we believe that the cream is effective to remove ageing spots and restore the firmness on your skin when we don't know the contents that go into its making? We are doubtful if the cream may contain some harsh products that could cause allergies for people with sensitive skin as well. Hence, we are not comfortable recommending this product for our readers.
Pricing of Ageless Beauty Serum
Ageless Beauty Serum is available on a 16-day free trial offer ((12 day evaluation + 4 days for shipping). To sign-up for the same, you need to pay $4.95 towards shipping and handling. However, you have to remember to cancel your subscription within these 16 days, if you are not happy with the product. Failure to do so will lead to your credit card being charged $89.95 towards the full purchase price of the product. You are also part of the auto-shipment policy of the product. Therefore, once in every 30 days, you will receive shipments of Ageless Beauty Serum at your place, for which you need to pay monthly charges of $89.95. To avoid this huge financial burden, you have to call (877) 359-3409 or email help@agelessbeautyonline.com and cancel your subscription at the earliest.
Bottom Line
Ageless Beauty Serum Cream does make a lot of promises on its website. Unfortunately, it doesn't mention about its ingredients to support its claims. Also, the price terms are exorbitant and quite hideous. Therefore, we suggest you stay away from this and look for other better and cost-effective alternatives.