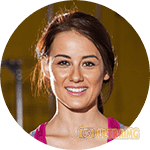 AlluraDerm is an anti-ageing cream which claims that it produces better results than Botox. This is quite a strong claim indeed, and you need to probe further to check if this cream stays true to its promises or not. Since this is a product that is available on trial, you also need to check the price, terms and other features of the product thoroughly to ensure that there are no hidden charges or other ambiguous terms. You should be well –aware of the price and features of this cream before you sign-up for the same. Let us see some of the features of this cream here, so that it becomes easy for you to decide if this is worth your money or not.
What does AlluraDerm claim?
AlluraDerm's website boasts of the following benefits:
Reduction in wrinkles and fine lines by 85%
Improvement in the skin's capacity to produce collagen by 95%
Visible reduction in the appearance of dark circles by 73%
All of these claims are quite impressive, and it is easy for you to get tempted to choose one of them. However, you need to remember that the company could promote these claims to attract your attention and to make you sign up for its trial offer. Therefore, you need to be extra careful in understanding all the terms of this product.
What does AlluraDerm contain?
AlluraDerm claims that it uses scientifically proven formulae for bringing back the youthful looks in your skin. It also claims that many Hollywood celebrities use the cream for making their skin look radiant. However, when you look at the package or the website, you will hardly get any information to support these tall claims. You will only come across a point which says that the cream has a proprietary Bisophere with QuSome Delivery; however, this information is not of much help to us, as we cannot understand much about the cream's ingredients or its dosages from this point. Due to lack of information on this front, we find it difficult to recommend this product for you.
Pricing of AlluraDerm
The terms of price are mentioned in the T&C section on the website, which is found towards the last. When you go through the terms thoroughly, you will come to know that AlluraDerm cream is available for trial for 14 days. When you sign up for the same, you will be required to pay an initial shipping fee. You need to cancel your subscription within these 14 days. Else, you will be charged with a heavy sum of $87.50 at the end of the 14th day. AlluraDerm is an auto-ship product as well; therefore, you should be prepared for subsequent monthly packages and payments for it. You can call 877-239-1206 for cancellation.
Bottom Line
We do not recommend AlluraDerm Anti-Ageing skincare cream for you, as we do not know much about the ingredients used in this product, and so we are not sure about the effectiveness of the same. Also, the price of the product is quite huge, and its auto-ship policy doesn't help matters either.