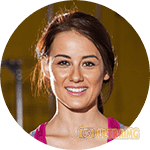 Allure Age-Defying Moisturizer promises to be one of the best injection-free solutions for you to get back the firmness in your skin.
It claims to vitalize, replenish and moisturize your skin in a very natural way by acting on the deepest molecules of your skin. When you use this serum regularly, you will start looking at least ten years younger according to them.
Are these claims true? Can we invest in it? Before answering these questions, you should analyse and find more about the ingredients and cost structure of this product.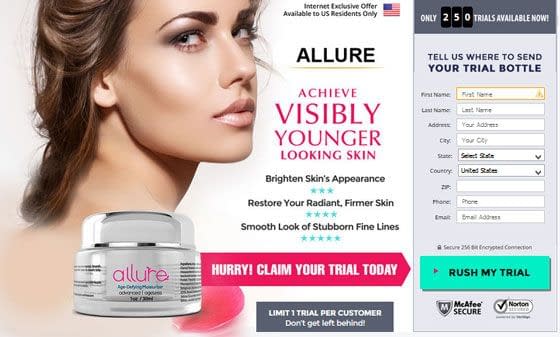 What does Allure Age-Defying Moisturizer claim?
Allure Age-Defying Moisturizer promises you visibly younger looking skin within a few days of application, thanks to its natural ingredients and scientific formulae used. It promises the following benefits for its regular users:
Considerable improvement in the tone, texture, firmness, hydration and immunity levels of the skin
Overall improvement in the reduction of wrinkles, dark circles and other ageing spots
Great smoothening effect on the stubborn fine lines
Elimination of elements causing stress, breakage, dullness and discoloration of the skin
Overall improvement in the brightness and radiance of the skin
While these claims are too attractive to read, you should also understand that they are mere words until they are proved right. Your next course of action should be to collect facts to authenticate these claims so that you invest in it without an iota of doubt.
What does Allure Age-Defying Moisturizer Serum contain?
This is one of the areas where Allure Age-Defying Moisturizer disappoints us terribly. The product's site and its package don't talk anything about its components and their compositions. Yes, we do know that the serum is made of peptides, but so are other anti-ageing products. So, how do we know that Allure Age-Defying Moisturizer is different from the others? Unfortunately, there is nothing on the site that tells us that this product can make a difference to your skin.
Pricing of Allure Age-Defying Moisturizer
Allure Age-Defying Moisturizer is available for a 14-day free trial. To avail this, you need to sign in and pay a shipping fee of $4.95. If you don't like the product, remember to cancel your subscription within these 14 days. If you don't, your credit card will be charged $86.94 towards the full month's usage. That's not all! You are signed in for the auto-ship policy as well. Therefore, you will get supplies of this serum once in every 30 days. Your credit card will be charged $86.94 for it. If you don't want this financial burden, you can call 888-728-5208 or email support@healthylifecorp.com to cancel your subscription at the earliest.
Bottom Line
We would never recommend Allure Age-Defying Moisturizer for you because the product doesn't justify its tall claims. It is not transparent about its ingredients, and it comes with a complex cost structure that you are better without experiencing. Hence, we feel that this product is not worth your hard-earned money.