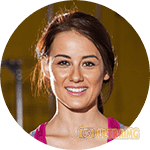 AllureRX is a product that is popping up all over the internet promising free trial offers for users, after which they will have magically youthful skin and natural radiance that defies their age.
Though this seems an answer to most of our prayers, the offer seems to be too good to be true. Therefore, it indeed is worth the research that we plan to take to analyze the pros and cons of the product and then take the right decision whether to go with this or not.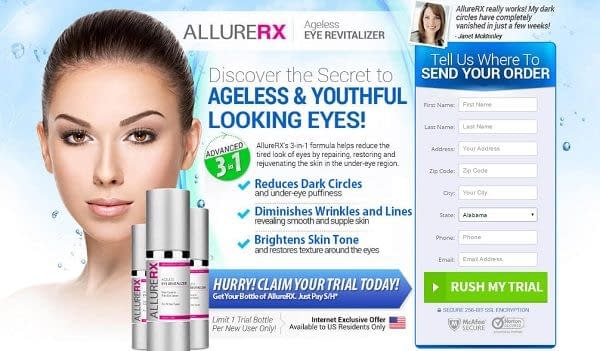 How does AllureRX help?
For any skin care product to work on age reduction, it has to do three things:
Increase moisturization and thereby elasticity of the skin, directly leading to a reduction of dry skin
Minimize under eye circles which makes one look fresh and young;
Minimize the lines caused by ageing and completely stop production of them in future
The product AllureRX gives an almost 80% promise for these claims and it remains to be seen if this can be brought by users who are looking at bringing that glow to their skin.
What AllureRX contains
The packing on the product, AllureRX does mention about the ingredients that the product is made of. The ingredients mentioned are Grape Extract, Vitamin K, Aloe Vera Gel, Passion Flower Extract. There is no mention of the proportions they are used in. It did not mention what the active ingredients are.
So, this complicates our understanding even more, as we are left clueless of what the active ingredients are. We have assurance that the product contains ingredients that are not harmful to the skin. But it's a difficult decision to buy the product without knowing what the unknown active ingredients is.
Hidden truth behind the costs of AllureRX
AllureRX comes with a free trial period, and when users sign up for this offer, they are only charged $3.95. At least that's what you think – until you see more swipe charges and auto shipments at the end of the trial period. There will be a charge of $92.21, right after the 19 days, and this will continue and sign ups will happen for shipments that will continue. These are neither mentioned in the cost clause nor upfront in the products catalogue. The users will have to go through the terms and conditions, and this is written in fine print.
The result
The lack of transparency in the pricing terms is a serious concern and makes you wonder if this is yet another scam on the internet. There is a free trial mentioned, and if you get wooed and sign up then, there is no end to your debts. This adds to the fact that there is no ingredient information on the label, and it sounds like it is too much of falsehood in the claims of the product. Therefore, even if you are desperately looking for this product, it makes more sense to look for a better and more reliable product than sign up for this.
Who to call
Please do not hesitate to call 888-517-3937 or email support@allurerx-offer.com, in case there has been a sign up as there will never be a stop to your shipments of AllureRX if you do not call.