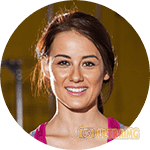 AM-Cream promises to make you look several years younger than you already are, thanks to its powerful and scientific ingredients.
It magically transforms your face within a short period of usage. You can now forget about your wrinkles, dark circles and all other ageing spots.
Get ready to embrace the firmness and glow on your faces that AM-Cream promises to deliver. It vows to provide ultimate protection for your skin from the harmful external pollutants and the like.
So, how will you know if this product is the one for you? You have to analyse other important factors about the serum like its components and cost structure.
What does AM-Cream Review claim?
Just like most of its counterparts, AM-Cream provides a host of benefits for its regular users. If you have been worrying about your wrinkled skin and dark circles for quite a long time, AM-Cream claims to be the answer for them. It promises to deliver these changes on your skin:
Overall improvement in the tone, texture, smoothness and brightness of the skin
Considerable reduction in the appearance of wrinkles and dark circles
Removal of elements that cause stress, dullness and sagginess of the skin
Overall improvement in the hydration levels of one's skin
Overall improvement in the immunity levels of the skin
These claims may be too good to read; however, they are nothing without facts to authenticate them. Let us now try to understand about the ingredients used in this to take the right call.
What does AM-Cream Review contain?
Unfortunately, AM-Cream doesn't give us any details about its ingredients. We did go to its site; however, we found nothing that could substantiate its claims. Without the ingredients, how can be sure that the serum vitalizes, replenishes and moisturises your skin as effectively as it claims? While the site does mention that it makes use of active ingredients that are healthy and scientific, it doesn't mention their names or their compositions. Hence, we wouldn't want our readers to use this product at all.
Pricing of AM-Cream Review
AM-Cream is available on a 14-day trial offer. To avail the same, you need to pay $5.95 as shipping charges. If you are not happy with the product, you need to cancel your subscription within these 14 days. If you don't, your credit card will receive a charge of $89.63 at the end of the 14th day towards the first month's usage charges. You are automatically signed in to the auto-ship program as well. Therefore, be prepared to receive credit card charges worth $89.63 every month, for the shipments that are delivered to you. If you want to come out of this financial burden, you need to call (877) 671-0327 or email info@tryamcream.com and cancel your subscription at the earliest.
Bottom Line
The ambiguity surrounding its ingredients, steep pricing and complex auto-ship/cancellation policies make AM-Cream a very high-risk anti-ageing serum. We feel that it doesn't deserve your money's worth. Try your luck with other cheaper and more effective serums that are available in the market in plenty, for the betterment of your skin.