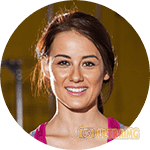 To meet the ever-decreasing demand to reduce wrinkle, a lot of makers have been introducing anti-aging eye creams and serums in the market today. Amore Eye is one of them. It promises to act on the internal cells of the skins around the eyes which gives a natural lift and freshness to eyes.
Now can you believe the claims made by Amore Eye cream on its website? To know if these claims are true or not, read on further.
What does Amore Eye claim?
When you look at the website of Amore Eye, you are sure to be surprised. The site mentions quite a few impressive benefits for its users within a short duration of application. According to the product, it will help in the following:
Visible reduction in the number of wrinkles and fine lines (at least by 84%)
Visible reduction in the number of dark circles (at least by 73%)
Considerable improvement in the skin's potential to produce collagen (at least by 95%)
It also talks about bringing back the firmness on one's skin by using natural ingredients. However, as a wise user, you should always remember to conduct a deep analysis of the product. This is to understand more about its ingredients so that you can decide if it is the right product for you or not.
What does Amore Eye contain?
We did try hard to find out the components that were used for making this Amore Eye cream. However, we only came to know that it uses peptides to act on wrinkle-reduction. Since there is no mention of ingredients anywhere, we are afraid we cannot recommend this product for users. The claims tend to be misleading. The makers didn't think it was important enough to mention the raw materials and this is a huge setback for the product, Amore Eye.
Pricing of Amore Eye
The details of pricing are not known directly from the product's website. You need to refer to the "terms and conditions" section for the same. If you want to sign in for the 14-day free trial of the product, you need to pay a small amount towards shipping charges. Remember to cancel this product within 14 days, in case you are not happy with it. If you don't do, your credit card will be charged $91.94 towards the first month's usage of the product. You are also signed in to an auto-ship policy. Hence, you need to pay $91.94 every month when the products are automatically delivered to you on a monthly basis. You need to bear these charges until you cancel your sign in by calling 866-981-5686 or emailing cs@amoreeye.com
Bottom Line
Amore Eye's claims and its reality are contradictory to one another. It becomes remotely impossible for us to recommend product that doesn't openly speak of its components. This product doesn't deserve your money and your time. Therefore, we recommend you to look for other anti-ageing eye creams that lift up your eyes and give you a rejuvenated look always.