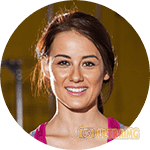 Amore Skin Cream claims to use scientifically tested ingredients to bring back the youthfulness and glow on your skin. The makers claim that you are sure to look several years younger within a short time of usage of this cream.
Are these claims genuine? Does the cream prove to be effective in reality? The answers to these questions can be got only when you know more about the cream. So, let us now proceed to know about the components, features, and pricing of Amore Skin Cream.
What does Amore Skin claim?
Amore Skin Cream's website claims a lot of benefits for people who use it on a regular basis. It promises to be the best injection-free solution for people who are looking for a permanent glow on their faces. The claims that it makes on its site are:
Up to 84% reduction in the number of wrinkles and fine lines
Up to 95% improvement in the skin's potential to produce collagen
Up to 73% improvement in the disappearance of dark circles
Overall improvement in the brightness, tone and texture of skin
Elimination of elements that cause dullness, sagginess and discoloration of skin
These claims are quite interesting, aren't they? Does this mean you should trust them blindly? No! You need to spend a reasonable amount of time in analyzing facts that support these claims. This will give you the confidence that this is the right product to put your money in.
What does Amore Skin contain?
The website of Amore Skin Cream states that the product uses Proprietary Bisophere combined with Qusome Delivery to penetrate into the deepest levels of your skin. It also mentions that its ingredients are scientifically tested. However, the most disappointing fact is that it doesn't mention anything about the details of these ingredients or their compositions. We believe that it is utterly impossible to trust a product when you don't know what it is made up of. The site doesn't mention anything about the validation of its tall claims, either.
Pricing of Amore Skin
Amore Skin Cream is available for a free trial for 14 days. You need to pay a one-time processing fee to subscribe to this offer. If you are not happy with the product, remember to cancel your subscription within the trial period itself. If you forget to do so, at the end of the 14th day, you will be shocked to see $94.90 charged against your card for the first month's usage. The problems don't end here. You are part of an auto-shipment policy as well; so, you will keep getting monthly shipments of the cream for which your card will be charged $94.90 monthly. To get out of this financial mess, you can email at cs@amoreskintreatment.com or call 866-981-5685 to cancel your subscription anytime.
Bottom Line
Since Amore Skin Cream is ambiguous about its ingredients, we feel that this is not the right product for you to invest your hard-earned money in.