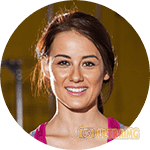 Angele Cream is a product that claims to act on your wrinkles and dark circles in the most natural way. It is an age-defying serum that promises to improve your skin's capacity to produce elastic and collagen.
It claims to contain high potency formula for advanced wrinkle repair so that you can get back the original glow on your skin.
How true are these claims? Is there is any truth behind them? You have to understand more about the ingredients and cost terms of this product to find answers to these questions.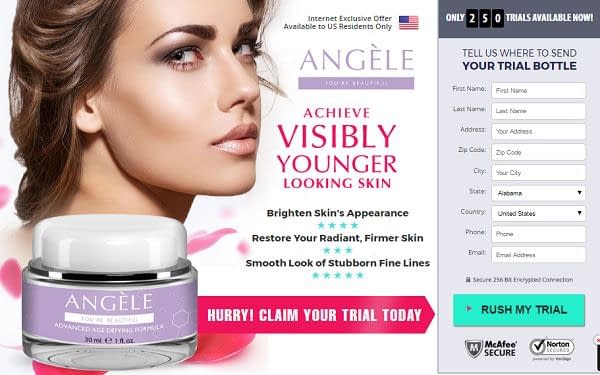 What does Angele Cream claim?
The Angele Cream claims to give you visibly younger looking skin within a short period of usage. It not only acts on your wrinkles and dark circles but also claims to give an overall glow to your eyes and make them look full of life. Here are some of the benefits that you will get, when you this serum regularly:
Overall reduction in wrinkles
Visible disappearance of sunspots
Considerable improvement in removing puffiness around your eyes
Considerable improvement in the tone, texture, firmness, glow and immunity levels of the skin
Visible improvement in the moisture levels of the skin
Removal of elements that cause stress, sagging, puffiness and discoloration of skin
We do agree that these claims are impressive; however, never let yourself to be carried away by them. Validate these facts thoroughly and substantiate these claims with proofs, before you investing in the same.
What does Angele Cream contain?
Angele Cream claims to use peptides and breakthrough formulae to make you look visibly younger and more glowing than ever before. Almost all anti-ageing products use peptides in them; therefore, these details are not enough for us to authenticate this product. Though it claims to be one of the injection-free solutions for restoring the firmness and tightness on your skin, it doesn't support these claims with facts. Therefore, there is a lot of ambiguity surrounding the genuineness of Angele Cream.
Pricing of Angele Cream
Angele Cream is available on a 21-day free trial offer. To avail this, you need to pay $4.99 as shipping charges. If you are not satisfied with the serum, cancel your subscription within these 14 days. If you don't, your credit will receive a charge of $94.99 at the end of the 21st day towards the first month usage charges. You are part of the auto-renewal policy as well. Therefore, once in every thirty days, you have to pay $94.99, for the shipments of Angele Cream that keep getting delivered to you. Until you call 877-356-9051 or email contact@tryangele.com and cancel your subscription, you need to pay these charges.
Bottom Line
We will not recommend Angele Cream for our readers because there are three main problems with the product. They are a) lack of information regarding ingredients; b) very steep pricing and c) confusing auto-ship and cancellation rules. We feel that there are lots of better and result-oriented products in the market. These are worth your time and money.