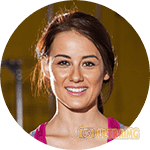 Apex Eye Beauty Serum claims to act effectively on the skin in and around the eyes and removes wrinkles and dark circles completely. It claims the skin hydrated at all times, which gives you a natural glow.
The site claims that you don't need any costly and painful surgical procedures and Botox.
How trustworthy are these claims? You can get the answer to this question by understanding more about the components and pricing of this product.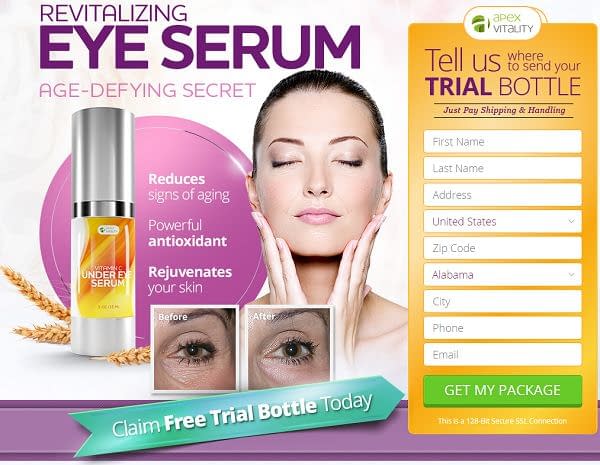 What does Apex Eye Beauty claim?
Apex Eye Beauty Serum claims to improve the skin's capacity to produce collagen and elastin. These are the two main secrets behind one's youthful looks and glow. Therefore, people who regularly use this serum can experience benefits like:
Visible improvement in the skin's potential to produce collagen
Visible reduction in the appearance of wrinkles and dark circles
24/7 Hydration for the skin
Elimination of elements that cause puffiness, sagginess, dullness and discoloration of the skin
Overall improvement in the firmness of the skin
How does the eye serum promise these claims? Is there any basis for these claims? Spend time to get answers to these questions so that you can be sure about the genuineness of the product.
What does Apex Eye Beauty contain?
When you look at the website of Apex Eye Beauty Serum, you will come to know that it is made up of some powerful and natural ingredients like phytoceramide that work effectively on all the ageing symptoms. The main ingredients used in this serum are:
Palmitoyl Pentapeptide (for increased collagen production and restructuring of tissues)
Lemon Extract (Vitamin C for improved cell growth and firmness of the skin)
Retinyl Palmitate (Vitamin A for the regeneration of new cells and reducing ageing symptoms)
Wheat Germ Oil (to remove tiredness and puffiness around the eyes)
We must admit that these ingredients are quite effective in removing ageing symptoms and restoring the glow on your face.
Pricing of Apex Eye Beauty
You need to pay $6.98 (shipping & handling) for subscribing to the 14-day trial offer of Apex Eye Beauty. Remember to cancel your subscription within the trial period if you are not happy with the serum. If you don't, your credit card will be charged $74.99 towards the first month's usage charges. You are part of the product's auto-shipment policy as well. Hence, once in every 30 days, you will continue to receive shipments of the serum at your place. Your credit card will be charged $84.98 every month for the same. To come out of this mess, you can call 855-979-6674 to cancel your subscription anytime.
Bottom Line
Apex Eye Beauty Serum scores fairly highly regarding its ingredients. However, it suffers in its pricing department. Steep prices, strict rules regarding cancellation and automatic renewal of subscription policy are some of the other major drawbacks of this serum. Therefore, we would recommend you to look for other cost-effective anti-aging eye serums that promise you similar or better results.