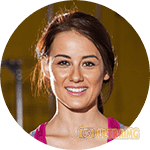 Apex Serum of Youth claims to reduce your wrinkles, dark circles and fine lines completely promising you a youthful-looking skin with natural ingredients. Apex Serum's sales page claims that you don't have to worry about undergoing costly or painful surgical procedures or needles or Botox.
Yes, these claims do sound too good to be true. However, that doesn't mean that you should trust them blindly. You should try to analyze other important factors of the serum-like its components and cost factor. This will help you decide if this is the right product for you.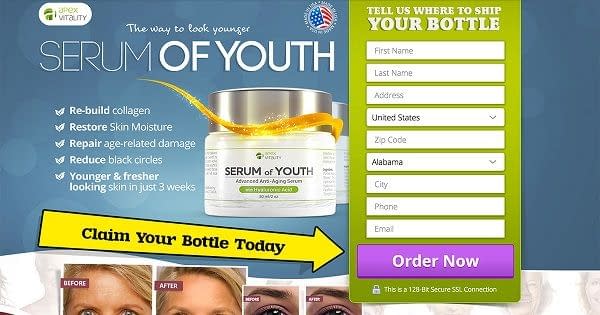 What does Apex Serum of Youth claim?
When you look at the Apex Serum of Youth, you will be impressed because it promises a whole list of benefits. When you apply this serum regularly, you will see a marked improvement in your wrinkles and overall skin vitality. The serum promises benefits like these on its site:
Great help for the skin to rebuild its collagen-producing potential
Brings back and retains the moisture levels in the skin at all times
Effectively acting upon all aging symptoms and repairing damaged cells
Visible improvement in the disappearance of wrinkles and dark circles
Overall improvement in the freshness and vitality of skin within three weeks of the application
As a user, it is important for you never to go by these claims blindly. Always ensure that you have enough facts and figures to validate these claims. This way, you can be sure about the genuineness of the product. Never choose a product unless you are fully convinced about its effectiveness.
What does Apex Serum of Youth contain?
Apex Serum of Youth's website talks about two of the main ingredients used in this product. They are Vitamin C and Hyaluronic Acid. Vitamin C helps the skin to improve collagen production, restructure broken cells, to reduce wrinkles and to improve the overall immunity of the skin. Hyaluronic Acid helps to retain moisture in the skin and bring back its firmness, suppleness, and tightness. We are not sure if there are any other ingredients used in this serum as there are no further details on the product's website.
Pricing of Apex Serum of Youth
Apex Serum of Youth is available for a free trial for 14 days. To subscribe to the same, you need to pay $6.98 towards shipping charges. Don't like the product? Cancel your subscription within these 14 days. If you fail to do so, your credit card will receive a charge of $74.99 at the end of the 14th day towards the first month's usage charge. Since you are also part of an auto-renewal program, be prepared to get monthly shipments of the serum at your place. You need to pay $$84.98 every month for the same. Therefore, you need to call 855-979-6674 at the earliest to cancel your subscription and come out of this mess.
Bottom Line
Apex Serum of Youth is too over-priced. The auto-renewal policy doesn't help matters either. Therefore, we feel that this product doesn't deserve your money's worth.