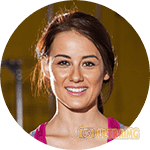 Auralei Cream is one of the new anti-aging skin products that promise you instant results. The cream claims that it can give you back visibly younger-looking skin within just three days without undergoing any costly surgical procedures or Botox.
However, it is important for you to have a steady mind and check if the product stays true to its claims. So, you need to understand more about the specifications of Auralei Cream. Read on to know more.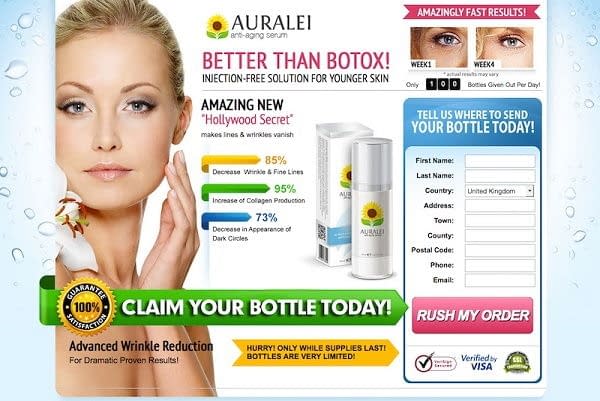 What does Auralei Cream claim?
Auralei Cream's website is full of praises about the product and how it helps to bring a magical transformation on your skin naturally. It claims to use scientific and effective ingredients to penetrate deep into your skin and restore the glow in your skin within just three days of application. The cream promises benefits like these for its regular users:
Up to 29% reduction in the depth of wrinkles
Up to 82% improvement in the skin's capacity to produce collagen
Up to 33% reduction in the depth of furrows
Though the claims are quite interesting to read, you need to conduct some analysis into this. You need it to find out whether these claims are genuine and if the makers are true about these percentages.
What does Auralei Cream contain?
Check the ingredients of any product if you want to check its authenticity. The same rule applies to Auralei Cream as well. However, when you check the site of the product, you will not find much information regarding its ingredients. There is a mention of only one product, Polymoist –PS being used in the cream. We know that this is a peptide that acts effectively on wrinkles. Nevertheless, this data is not enough for us to recommend this product. The details of the other ingredients and its compositions are missing.
Pricing of Auralei Cream
Auralei Cream is available for a 16-day free trial offer. To subscribe to this, you need to pay $8.83 as shipping charges. Cancel your subscription within 16 days if you are not happy with the cream. If you don't, your credit card will be charged $123.90 at the end of the 16th day for using the cream for the first month. When you subscribe to the free offer, you have also enrolled in the auto-shipment program automatically. Therefore, your credit card will be charged $123.90 + $8.83 every month for the shipments delivered to you. If you want to stop paying these charges, you need to cancel your subscription by calling 855-224-3865 anytime.
Bottom Line
We are quite disappointed that Auralei Cream mentions about only one ingredient on its site. Also, the pricing terms are not transparent at all. You need to visit the "Terms" at the bottom of the site to know about the costing structure. Hence, we feel that you need to invest your hard-earned money in a product that is cost-effective and open about its ingredients.