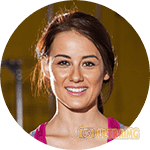 Avalure Face Cream claims to be one of the best injection-free solutions in the market to restore the firmness and youthful looks on your skin. It promises to reduce your wrinkles, dark circles and all other ageing spots within a very short period and give you a natural rejuvenation. This serum promises that you will begin to see visible and phenomenal results on your skin within a couple of weeks of application.
If you have been thinking of a magical solution to get rid of the dull and tired look on your face, this serum may seem like the answer to your problems. However, never trust anything blindly without conducting your analysis about the ingredients and cost structure of the product.
What does Avalure Face Cream claim?
Avalure Face Cream claims that it can provide a natural lift to your face and make your skin look soft and supple again. It promises the following benefits for its regular users:
Up to 89% improvement in the tightness and firmness of the skin
Up to 94% reduction in the fine lines and wrinkles
Up to 84% reduction in the appearance of dark circles
How does Avalure Face Cream promise to deliver such impressive results within 28 days of application? What formulae and ingredients does it use? Ask these questions for yourself before deciding to invest your hard-earned money in this product.
What does Avalure Face Cream contain?
If you are looking for ingredients for Avalure Face Cream, you are in for a major disappointment. In spite of making tall claims on its website and promising to be one of the most natural and injection-free solutions in the market, the product is a huge disappointment. This is because it fails miserably in declaring its ingredients openly. When there is no mention of the contents, how can we be sure that this serum makes use of natural and effective ingredients? How can we be sure that the contents are safe for people with all skin types? There is a huge ambiguity surrounding the product's contents, which is why we wouldn't recommend it for our readers.
Pricing of Avalure Face Cream
The price structure of the serum can be found on "terms" section on the product's website. It is available on a 14-day trial offer. You need to pay $4.95 towards shipping charges to try this out. If you are unhappy with the quality of the serum, cancel your subscription within these 14 days. If you fail to do so, your credit card will be charged $98.41 at the end of the 14th day towards full usage charges. Your problems don't end here. As part of the auto-shipment policy, you will continue to receive shipments of Avalure Face Cream once in every 30 days. Your card will be charged $89.71 every month for it. To come out of these huge charges, you can call 888-772-9017
Bottom Line
Avalure Face Cream has disappointed us quite heavily due to its lack of information about its contents. To add to the troubles, the product is very steeply priced and comes with the additional burden of auto-shipment rules. Hence, we feel that this product is not worth your money.