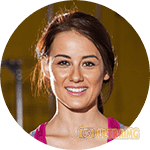 All of us want a miracle about our skin. We simply want to get back all the freshness and tightness of our skin just within blink of an eye. Well, the anti-aging beauty product Ave Creme makes such a miraculous claim. According to the manufacturer, it readily acts on the cells of the skin to make it look young and fresh within no time.
And you don't need to go through all the expensive, risky and a bit hazardous plastic surgeries and Botox etc. but is it all true? Can we really believe the claims of Ave Creme? Let me guide you about making a buying decision. I'll thoroughly examine its composition, price and other aspects to make the picture clear. So let's start our journey.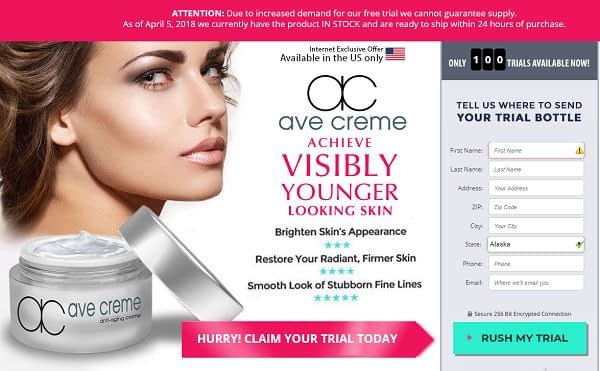 What does the beauty product claim?
When I visited its site, I came across several claims by the manufacturer like ageless eyes and an everlasting youthful appearance.
It claims to reduce the issues of wrinkles and crinkles and stress lines up to 84%. It also claims to reduce the collagen production by 95% and a 73% minimization of dark circles. However, the first thing struck my mind was that all those claim realistic. Or these are only words to make us fool. Don't you worry; I'll analyze this serum on the basis of its components, price and other essential aspects to verify its overwhelming claims. After that, I'll tell you whether you should buy this serum or not.
Ingredients of Ave Creme
This serum claims to be the best injection-free remedial measure to get smooth, tight skin and eyes. Let's see what it actually made of. Well, there is not much information available in this respect. Like all other similar products, its site claims that it is made by scientifically tested and proven components to remove the wrinkles permanently. However, this information is not enough to establish the truthfulness of such claims. It does not tell that the product is safe to apply on the skin. In my opinion, it is not satisfactory information at all. I'll never advice to use this product.
Price of the Ave Creme
You've to pay only $5.79 for the shipment of the product but if you're not happy with the product, you can cancel your subscription within 14 day trial + 4 day shipping period (a total of 18 days) . However, if you don't cancel it within the time limit of 18 days, your credit card will be charge with an amount of $88.70. In addition to that, it is an auto-replenishment subscription which means you'll have to pay $88.70 each month. Well, not fair at all! You can cancel your monthly package or one-time subscription by contacting them on 800-260-9856 or you can email them on support@avecreme-antiage.com.
Final thought
All in all, you must avoid such products with dubious or unclear information about their components. And Ave Creme is not an exception from such products. It is really risky to buy it and play with your sensitive skin. So stay away from this product.