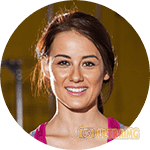 Beauty is an eternal love for the ladies. All the women want to look fascinating and stunning. For this purpose, they are always inclined to the use of beauty creams. Avoir Derma is yet another addition to this list.
They claim that they use a break through formula to re-vitalize and refresh your skin. According to the maker, you just need to apply the cream and you'll get rid of all the wrinkles and crinkles.
In addition to that, it will remove all the signs of the ageing. As a matter of fact, it looks like a miraculous cream as far as I'm concerned. To verify its claims and to save you from any fraud, I'll examine its ingredients, pricing structure and other important aspects.
What are the claims of Avoir Derma?
This cream claims to remove wrinkles, crinkles, dark spots and circles within no time. Furthermore, it will bring back the youthful firmness and puffiness of the skin. It will also help to enhance the production of collagen and elastin. It promises to improve the overall condition and health of the skin. It helps to improve the texture, tone and it also lightens the skin complexion. Apparently, all these things look really impressive. But should we trust them only because they claim them or should we verify all these claims. Let me testify all these claims by analyzing the composition of the product closely.
Ingredients of Avoir Derma
I feel really sorry but the fact is that the site of Avoir Derma doesn't provide any details about its ingredients. Of course, without ingredient information, I'll not be able to verify the claims of the product. I can't assure whether it will help to remove the aging signs and other similar issues with the skin. The site only claims that the manufacturer use scientifically proven and healthy ingredients but this is not enough to consider the claims to be true. So, I'll never recommend my audience to use this product.
Price of Avoir Derma
It is available on a 14 days free trial period. In order to subscribe, you'll have to pay one-time processing fee of $5.79. In addition to that, you'll also have to pay $87.50 after the trial period ends. Also remember, it is a monthly subscription and you'll be paying this amount every month for your product package. If you want to avoid such a financial burden, call (877) 370-7015 to cancel your subscription as earliest as possible.
Concluding remarks
This product Avoir Derma also comes up with the hidden charges. And you can't trust a product without knowing and verifying the ingredients. As far as I'm concerned, I'll never recommend this product to my readers. Stay away from this product and also keep your hard earned money safe.