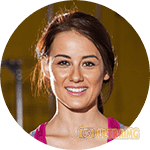 Azienda Collagen Serum is one of the many anti-aging products that promise to make you look younger and bring back the glow on your face. It restores the youthfulness and tightness of your skin naturally without Botox.
Are these claims true? The answer to this question can be arrived at after you do a thorough analysis of the product in the light of its features, contents, and pricing.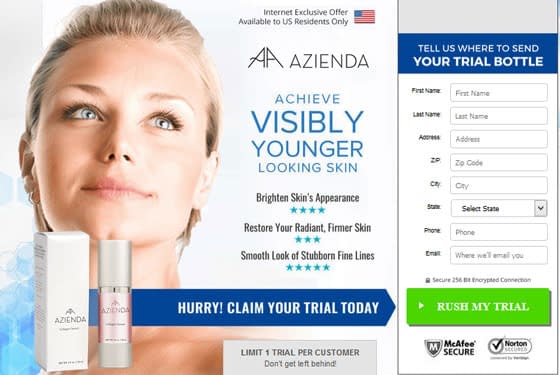 What does Azienda Collagen Serum claim?
When you visit the website of Azienda, you will be tempted to get carried away by the tall claims made by the product and you would want to invest your money in this, right away. Azienda Collagen Serum promises the following benefits:
Overall improvement in the skin's pigmentation levels
Restores the skin's firmness and vitality within no time
Smoothening impact on the fine lines
Visible reduction in the number of wrinkles and dark spots
Visible improvement in the hydration levels of the skin
Considerable improvement in the overall immunity of the skin
Visible improvement in the disappearance of dull and dry skin
What does Azienda Collagen Serum contain?
The following benefits are too good to resist, isn't it? Nevertheless, you should never trust them blindly, until you are sure that they are genuine claims. You should check the contents of Azienda Collagen Serum, to know if it is genuine or not. This is where you will let down by the product because there is no information regarding the ingredients on the product's site or its package. Therefore, it becomes quite impossible to decide on the effectiveness of this product.
Pricing of Azienda Collagen Serum
The product is available for trial for 14 days. You need to sign in to avail it by paying $4.95 towards shipping charges. If you don't like the product, remember to cancel it within these 14 days, because failure to do so will result in your credit card being swiped for $98.41 at the end of the 14th day, towards the first month's product. You are automatically signed in for an auto-ship program as well, which means, you will get shipments and credit card charge worth $98.41 every month until you cancel your subscription entirely. The best way to escape from this financial mess is to cancel your subscription within 14 days by calling 877-592-2233 or emailing support@aziendaskin.com
Bottom Line
Azienda Collagen Serum is a huge disappointment due to three factors – lack of clarity of ingredients, pricing structure not mentioned on the site but in the "terms" section and tricking customers with their auto-ship policy. Therefore, we are not in favour of this serum, and we would advise users to stay from it as well. There are better anti-ageing beauty products in the market that are more transparent with their users and more budget-friendly.