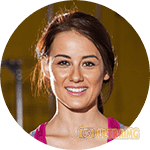 Azienda Hydrofirm is an anti-aging cream that promises to take away all the aging symptoms from your face within 28 days of application. It claims to act on the deep layers of skin and thereby act on wrinkles permanently.
Can you trust the claims made by Azienda Hydrofirm? Do you think Azienda Hydrofirm would weave its magic on your skin? To answer this question, you need facts like the ingredients and pricing of this cream. Read on to know more information about the same.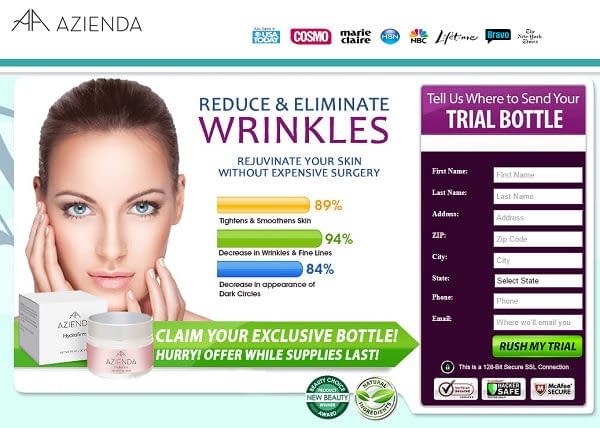 What does Azienda Hydrofirm claim?
Azienda Hydrofirm Cream, as the name suggests, promises to restore firmness and suppleness to your skin, thanks to its powerful ingredients. In its website, it has listed down the benefits that regular users will get. They are:
Up to 89% improvement in the tightening and smoothening of the skin
Up to 94% reduction in the number of wrinkles and fine lines
Up to 84% reduction in the appearance of dark circles
Are these claims genuine? Are there proper facts to support these percentages mentioned by the makers? Ask yourself these questions so that you place your trust in the right product.
What does Azienda Hydrofirm contain?
Check for Azienda Hydrofirm's ingredients if you want to know about the truth of this cream. When you check the site, it only mentions that Azienda Hydrofirm uses phytoceramides to act effectively on wrinkles. What phytoceramides are used in this process? What are the other ingredients used to make this cream? What are the compositions of these ingredients? We don't have answers to any of these questions because the website of the cream doesn't provide proper information. Since the cream is shrouded amidst ambiguity, we would never recommend it for people.
Pricing of Azienda Hydrofirm
When you look at the "Terms and Conditions" section at the bottom of the cream's site, you will get information about the pricing details. You need to pay $4.95 towards shipping charges for subscribing to the 14-day trial offer of Azienda Hydrofirm. If you are not satisfied with the cream, cancel your subscription within these 14 days. If you don't, your credit card will receive a charge of $98.41 at the end of the 14th day towards using the serum for the first month. Your woes don't end here. You are automatically subscribed to the auto-ship policy as well. This means, once, in every 30 days, your credit card will receive a charge of $98.41 for the products sent to you every month. Hence, it is highly recommended that you call 877-592-2233 or email aziendaskin@custservice247.com and cancel your subscription at the earliest.
Bottom Line
Azienda Hydrofirm Cream doesn't give away much information about its ingredients. This makes it difficult for us to vouch for its authenticity. Also, we are not very happy about the price and the auto-ship rules of the cream. Hence, we suggest you stay away from it and instead try your luck with trials of other alternatives. There are lots of cost-effective and result-oriented anti-ageing creams in the market that promise you of better results than Azienda Hydrofirm.