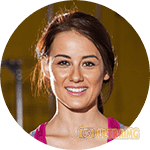 Beaute Lift is one of the anti-aging creams that promise to remove all aging spots from your face and make you look visibly younger naturally. One of the major highlights is that it uses whole collagen molecules to penetrate deep into the skin and act permanently.
But don't be assured that you will get rid of your dark circles and wrinkles in the most natural way possible. It is advisable to know about the cream's ingredients and pricing before you decide to invest in it.
What does Beaute Lift claim?
A host of benefits will welcome you when you look at the cream's website. You cannot help but feel quite impressed at these claims. If you secretly wished for all these claims to be genuine, you are not alone. Hundreds of women are looking for a magical solution to bring back the tightness and firmness of their skin. Will Beaute Lift be the apt solution for this? Read through the following benefits to knowing more:
Considerable improvement in the disappearance of wrinkles and dark circles
Quick restoring of radiance and brightness of the skin
Visible improvement in the tone, texture, firmness, and brightness of the skin
Overall improvement in the immunity levels and health of the skin
Removal of elements causing stress, dullness, sagginess, and discoloration
Good smoothening impact on the fine lines
Overall improvement in the hydration levels of the skin
Now that you know the claims proceed to collect the facts to substantiate the same. To know this, you should analyse about the ingredients used in making this cream.
What does Beaute Lift contain?
Beaute Lift claims to use active ingredients that are scientifically tested to act on the ageing spots on your skin forever. However, it is quite disappointing to note that the site doesn't mention any detail about its components. Without these details, it becomes utterly impossible to validate the claims. It also becomes very difficult to recommend this product for users. When a product chooses to be so ambiguous about basic information like ingredients, how can it be trusted? It is time for you think well and take a good decision.
Pricing of Beaute Lift
To try the 14-day trial offer of Beaute Lift, you need to pay $4.95 towards shipping charges. Ensure that you cancel your subscription within these 14 days if you are not satisfied with the product. If you fail to cancel on time, your credit card will be charged $89.95 towards the first month's purchase. Since you are part of the auto-renewal program, your credit card will be charged $89.95 every month, for the shipments that get delivered monthly. To cancel your subscription, call 877-264-2851 or email support@beauteliftskincare.com
Bottom Line
We don't want to recommend Beaute Lift for our readers because the product is not transparent about its ingredients. Also, it is too steeply priced and governed by complex cancellation rules as well, making it a highly risky product. We suggest you look for cheaper and more effective anti-ageing alternatives for the betterment of your skin.