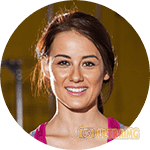 As the name suggests, Beauty Instant Wrinkle Reducer is an anti-ageing formula that vows to bring back the youthfulness and glow on your skin instantly by acting on the wrinkles rapidly. The product's website claims that it uses scientifically strong formulae.
Can you trust these words blindly and put your hard-earned money in it? This is a question that can be answered only after understanding more about the product regarding its contents and pricing.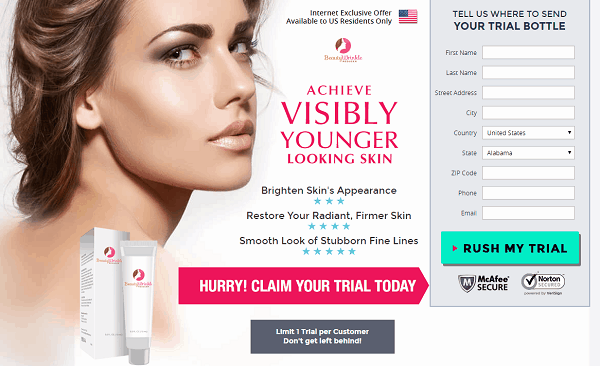 What does Beauty Instant Wrinkle Reducer claim?
Beauty Instant Wrinkle Reducer claims to do magic on your skin by acting on it rapidly and making it look young and supple again. The benefits that it promises its users are:
Huge improvement in the overall tone of the skin
Visible reduction in the appearance of dull and sagging skin
Improved firmness and tightness of the skin
Quick elimination of wrinkles and dark circles
Improved hydration levels of the skin
Considerable improvement in the overall immunity levels of the skin
It is quite natural to get carried away by these claims and invest in this product if you want to look young and beautiful once again. However, you should trust these claims only when you have enough evidence to support them.
What does Beauty Instant Wrinkle Reducer contain?
The quality of ingredients that go into making a product is an effective indicator to check the authenticity of its claims. Therefore, you need to study Beauty Instant Wrinkle Reducer's website or the packaging to know more about its contents. You will be quite disappointed in this aspect because the product doesn't mention about its ingredients openly. We only know that it uses breakthrough formulae in producing whole collagen molecules to act on one's skin. This information is not enough to take a call on its effectiveness; therefore, the product is a huge let-down in this aspect.
Pricing of Beauty Instant Wrinkle Reducer
The details of pricing are not mentioned openly on the website of this product. You have to read through the "terms and conditions" section to know more about it. You have to pay $4.95 towards shipping fee when you sign in for the free 14-day trial offer of this product. If you are not satisfied with it, you need to cancel your subscription within these 14 days. Failure to do so will result in your credit card being charged $99.95 towards the retail price of the product tried by you. It doesn't end here. You are also automatically enrolled in an auto-ship policy, due to which you will keep getting the product to your address every 30 days. You need to pay $99.95 plus $4.95 every month for the same until you cancel your subscription by calling 855-511-1244.
Bottom Line
This product is a strict no-no because it is too overpriced and is part of the tricky auto-ship policy as well. The major drawback of Beauty Instant Wrinkle Reducer is that it doesn't mention anything about its ingredients, thereby keeping users in the dark. So, we suggest you stay away from this.