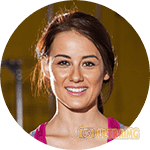 Bella Serata is a product that claims to remove the dullness from your eyes. It claims to rejuvenate, revive and hydrate your skin in the most natural way possible withing short period of usage.
Can these claims be trusted? Do the makers have any proofs to support their claims? You need to find out the answers to these questions by doing a detailed analysis of this serum.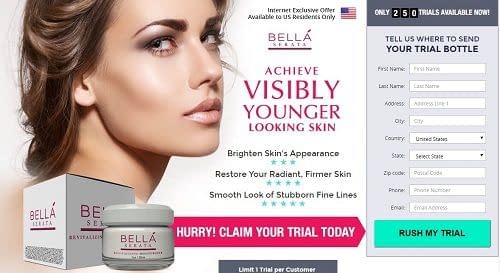 What does Bella Serata claim?
Like most of the anti-ageing eye serums that are available in the market today, Bella Serata promises quite a lot of things on its website. If you have been longing for that magical solution for bringing back the smoothness and suppleness on your skin, this serum promises to be apt for you. When you use this regularly, you will witness benefits like the following:
Considerable reduction in the number of wrinkles, dark circles and crow's feet
Visible improvement in the skin's potential to produce collagen
Excellent protection for the skin from external pollutants
Elimination of elements causing dullness, sagginess and discoloration
Overall improvement in the tone, texture, firmness, brightness and immunity levels of the skin
Keeps skin moisturised always
Impressed with these claims? However, be careful not to get carried away by them. You need to ensure that these claims are true and 100% genuine. How do you do that? Check for other details of the serum like its ingredients and pricing, to get an idea.
What does Bella Serata contain?
The website of Bella Serata doesn't mention anything about the ingredients used in it. We only know that the serum contains peptides that act on wrinkles and ageing spots effectively. Almost all the anti-ageing products contain peptides in them. Therefore, this information is not sufficient for us to draw a conclusion on the effectiveness of this serum. We also wonder if it could contain any harsh chemicals that could cause dangers for people with sensitive skin. Due to this ambiguity, we will not recommend this product at all.
Pricing of Bella Serata
The pricing structure is described in the "terms and conditions" section of the serum's website. Thought the serum says that it is available for a 16-day trial, you need to pay a one-time processing fee of $4.94 towards shipping charges. If you don't cancel your subscription within this trial period, your credit card will be charged $89.03 towards the price of your first full order. You are also signed in automatically to the auto-ship program. This means every month your credit card will be charged ($89.03 + 4.94) for Bella Serata's shipments delivered at your address. You can cancel your subscription any time by calling 877-371-4568 or email care@trybellaserata.com
Bottom Line
The Bella Serata doesn't mention about ingredients. In addition to this, the rules relating to cancellation and refund are quite complex with this product. Therefore, we feel that this cream doesn't deserve your money's worth.