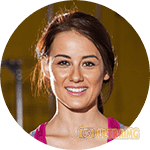 Belladerm anti-aging cream contains powerful antioxidants that bring back the glow and youthfulness in your skin, as per its claims. It promises users of a natural rejuvenation in their skin within a short period of application. Belladerm promises to give you results that are better than Botox, which is quite a claim indeed!
How do you know if these claims are trustworthy or not? You can assess the genuineness of this cream by knowing about its ingredients and other features. Read on to know more.
What does Belladerm claim?
When you use Belladerm anti-aging moisturizer regularly, you will see some impressive changes on your skin. That's what the product's website states. The promises that this cream makes are:
Overall improvement in the disappearance of wrinkles and fine lines
Great improvement in the skin's hydration levels
Overall improvement in the tone, texture, and firmness of the skin
Considerable reduction in dark circles, puffiness and other aging symptoms
Great improvement in the skin's potential to produce collagen
All of these claims are great to read. However, you need to remember that these are only words until they are proven right. Your next step should be to know more about Belladerm's ingredients so that you can make the right decision.
What does Belladerm contain?
If you were looking for a detailed list of ingredients on the cream's website, you are in for a huge disappointment.  You will find the details of only two ingredients here – Green Tea Extract and Ascorbic Acid. While both of them are great in removing aging symptoms, this data is not enough for us to understand the truth behind the claims of this cream. You can refer to the "product label" section at the bottom of the website to get the complete list of ingredients. Some of the main components used in this cream are sweet almond oil, cetyl alcohol, sodium acrylate, wheat protein and extracts of cucumber, carrot and other fruits.
Pricing of Belladerm
Belladerm is available on a 14-day free trial offer. To subscribe to this, you need to pay $4.94 as shipping charges. Cancel your subscription within these 14 days if you are not happy with the results. If you don't, your credit card will be charged $89.99 towards the full purchase price at the end of the 14th day. You are automatically part of the auto-ship policy as well. This means, every month, your credit card will be charged $89.99 for the monthly shipments sent to you. To avoid these charges, you need to cancel your subscription by calling 1-877-783-2870 at the earliest.
Bottom Line
Though Belladerm has provided some details about its ingredients, it is not enough for us to draw conclusions on its effectiveness. Also, the cream is part of the auto-renewal policy, which burns a deep hole in your pocket if you don't cancel on time. All of these factors are huge drawbacks for the cream. Therefore, we don't think that this is the right product to invest your hard-earned money in.