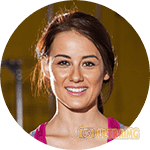 Bellavel Skin is an anti-ageing cream which claims to work wonders on your skin within a short span of time. Yes, this claim is quite impressive; however, what you also need to note is that Bellavel Skin is available for trial. In the recent past, facial creams that were available for a trial haven't performed up to our expectations. Therefore, we need to exercise caution before investing money in Bellavel Skin. Here, we have reviewed this cream after analyzing its claims, price, ingredients and other terms. This will help you decide if this product is worth your money or not.
What does Bellavel Skin claim?
Bellavel Skin promises its potential users of the following benefits:
Overall improvement in skin nourishment
Considerable improvement in the hydration levels of your skin
Considerable reduction in the formation of wrinkles
Eliminates the puffiness around your eyes
While all of these claims are very attractive, it would make sense to read between the lines and make a decision after analysing them well. To know if these promises are true or not, we should consider factors like the ingredients of Bellavel Skin, its price, and other terms.
What does Bellavel Skin contain?
Bellavel Skin disappoints everyone heavily in this department because it doesn't contain a label or an ingredients list anywhere on the package or its website. This makes it difficult for us to ascertain if this cream would be effective on your skin or not. Since the ingredients are not known, we are also unsure if the cream could contain components that could cause excessive damage to your skin. We feel that the risk associated with this cream is something that you are better off, not taking.
Pricing of Bellavel Skin
Like most of its counterparts that are available on trial, Bellavel Skin also claims that it can be tried for free for 14 days. You need to pay the initial shipping fee of $4.95, though, during this period. Also, if you are not satisfied with the results, remember to cancel your subscription within this trial period. If you fail to do so, you will be slapped with a heavy fee of $89.31 at the end of the 14th day towards the full retail price of the product. Since you are automatically signed up for the auto-ship program, don't be surprised to see monthly shipments reaching your home. Naturally, you need to pay for them as well, until you cancel your subscription completely. For any queries that you might have about Bellavel Skin, you can contact 844-606-8974 or cs@bellavelskin.com for clarifications.
Bottom Line
Whenever an anti-ageing cream doesn't mention anything about its ingredients, we find it impossible to recommend the same for you. The same is the case with Bellavel Skin as well. To add to this problem, this cream is very highly priced. It operates as per an auto-ship program; therefore, if you miss canceling your subscription within the trial period, you will be required to pay huge monthly fees, until you cancel them at a later date. This would not only burn a deep hole in your pocket but would also create unnecessary stress for you. Therefore, we advise you to stay away from this cream.