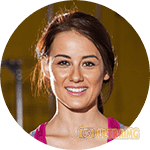 BioGeniste Instant Wrinkle Reducer is a skin serum that aims to fight off aging symptoms effectively and giving you firmer and younger-looking skin. The makers of BioGeniste claims that you don't have to depend on costly injections, painful surgeries, laser treatments, and other medical treatments to look younger.
While the claims are indeed quite attractive, you should analyze further to check if they are genuine or not. You can read this article to know more about the ingredients, pricing, and other terms so that you can take a call whether this serum is worth your money or not.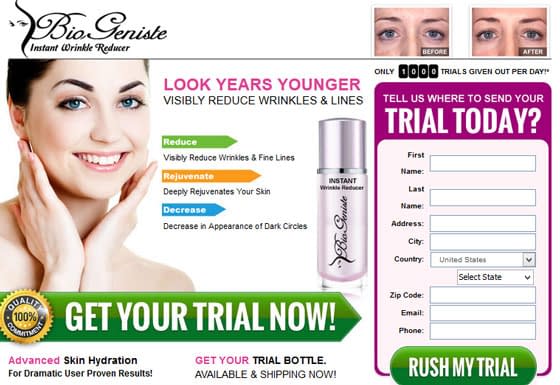 What does BioGeniste claim?
Like all its anti-aging counterparts, BioGeniste Instant Wrinkle Reducer Skin Serum also promises a lot of benefits for its users like the following:
Overall improvement in the skin's brightness
Brings back the radiance and firmness on one's skin
Smoothening impact on the fine lines
Visible reduction in the appearance of dry and saggy skin
Visible reduction in wrinkles and dark circles
Keeps skin hydrated and moisturized at all times
Visible improvement in the overall immunity levels of one's skin
You have to understand that these claims are just words until they are proved with proper facts and figures. The authenticity of these claims can be proved by understanding more about the components used in making this cream.
What does BioGeniste contain?
The website of BioGeniste Skin Serum mentions the name of only one ingredient- Matrixyl. While we don't have any doubts about the effectiveness of Matrixyl, we are not sure about this product because there are no details about its composition. Also, we don't know the details about the other ingredients because the website or the package doesn't mention about the same. Since there is a lot of ambiguity surrounding the contents, we wouldn't recommend this product to users.
Pricing of BioGeniste
The product is available for a free trial for 21 days. However, to avail this, you need to pay $4.95 towards shipping charges. If you are not satisfied with the product sent to you, you need to cancel the subscription within 21 days. If you don't, your credit card will be charged $89.76 (full retail price of the product that you tried). Also, you will be automatically signed in an auto-ship policy, due to which, you will get monthly supplies of BioGeniste Skin Serum delivered at your address. You need to pay $89.76 every month for the same until you cancel your subscription completely. Cancellation can be made by calling 1-888-965-3999 or 1-646-845-0663.
Bottom Line
Since we don't have much information about the ingredients, we are not sure about the effectiveness of BioGeniste Skin Serum on your skin. The product is too over priced as well; therefore, we think it is not worth the risk. We recommend you to look for cost-effective anti-ageing solutions that are available in the market to bring back the vitality and youthfulness in your skin.