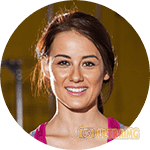 BioRepair is an anti-ageing product that claims to bring back the youthful looks on your skin permanently. It claims to do this with the help of one of its most effective and important ingredients – Vitamin C.
Now, are you going to trust this cream blindly? Is the product good enough to invest your hard-earned money in it? You will be able to answer these questions once you read the factors like the cost and components of BioRepair cream in this review.
What does BioRepair claim?
BioRepair, in its website, makes a lot of tall claims, which are sure to impress you. If you have been looking for that one magical product to bring back the youthful looks, glow and firmness to your skin, BioRepair might look like a Godsend for you. The site promises the following lovely benefits for its regular users:
Great improvement in the skin's collagen and elastin producing capacity
Visible reduction in the appearance of wrinkles, dark circles and other ageing spots
Considerable improvement in the texture, hydration, firmness, softness and suppleness of the skin
Elimination of factors that cause stress, dullness, sagginess, discoloration and breakage of skin
Are these claims genuine or are they attractive words to woo buyers? You have to find out the answer to this question by analyzing more about this cream.
What does BioRepair contain?
A commendable point about BioRepair is that unlike its competitors, it doesn't conceal its ingredients. The website of this cream contains a list of the major ingredients used in it. They are:
Vitamin C (key component, used for improving the firmness, strength and overall nourishment of the skin)
Glycerin (helps to keep the skin's moisture content intact at all times)
Cucumber Extract (natural ingredient rich in antioxidants to keep the skin relaxed and stress-free)
All the three ingredients mentioned above are quite effective in reversing ageing symptoms and restoring the glow on your face. However, we should also understand about the cream's pricing structure to know if would be suitable for us.
Pricing of BioRepair
BioRepair is available on a 14-day free trial offer. To try this, you need to pay shipping & handling charges worth $4.95. If you are not happy with the product, ensure that you cancel your subscription within the trial offer. If you don't, your credit card will be charged $69.95 towards the full price of the product, at the end of the 14th day. As part of the cream's auto-replenishment policy, you will continue to get its shipments once in every 30 days. You need to pay $64.95 + $4.95 every month for the same. You can cancel your subscription anytime by calling 0800-468-1019.
Bottom Line
Though BioRepair is made from effective ingredients, we would not recommend it for our readers because its cancellation rules are quite shady. The cream is also priced exorbitantly, which can create a huge financial burden for you if you are not shrewd.