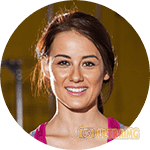 As it is clear by the name, the cream is supposed to bring magical changes in the skin tone and texture. According to the manufacturer, it will bring better changes than Botox injections and that will happen just within 3 weeks of use. So, it looks stunning. But before using it or recommending it to my readers, I'll thoroughly examine its salient features including ingredients, composition and price etc. after that, I'll be in a position to recommend or reject this beauty product. So, let's cast a cursory glance at the features of Bonte Advanced Wrinkle Cream.
Claims of Bonte Advanced Wrinkle Cream
The makers emphasize that the product will bring magical changes and these changes are better than the Botox injections or other surgical procedures. They claim that the sagginess, dullness and dark circles will disappear just within few days. It will also enhance the immunity of the skin. All in all, consumers would get enormous benefits by using this product. All these claims look stunning and amazing. But again, are these claims to be true or should we trust the manufacturers. Let me verify the claims by analyzing its ingredients closely and build a view about these claims.
Ingredients of Bonte Advanced Wrinkle Cream
This cream claims to be the best injection-free remedial measure to get smooth and tight skin. Let's see what it actually made of. Well, there is not much information available in this respect. Like all other similar products, its site claims that it is made by scientifically tested and proven components to remove the wrinkles permanently. However, this information is not enough to establish the truthfulness of such claims. It does not tell that the Bonte Advanced Wrinkle Cream is safe to apply on the skin. In my opinion, it is not satisfactory information at all. I'll never advice to use this product.
Price of Bonte Advanced Wrinkle Cream
As far as the price side of the product is concerned, it is full of false commitments. According to the manufacturer, it is available on a 22-day free trial offer. But as a matter of fact, you'll have to pay the shipping charges, too. In addition to that, your credit card will also be charged for $119.97 on the 23rd day. So you are going to pay a good amount for this product. Also, it is a monthly subscription. The company will charge $119.97 every month through your credit card for the package. If you want to cancel the subscription, call 1-800-262-7489 or email at support@onlinepromooffer.com and get rid of this product. Do it as soon as possible otherwise you'll have to face financial loss.
Concluding remarks
This particular product looks really ambiguous and it is actually accompanied by various hidden facts and charges. I'll not allow you to throw away your hard earned money. It is really high priced cream and the seller is also adapting deceptive ways to get the money so I'll never recommend Bonte Advanced Wrinkle Cream to my readers. Don't you ever buy this product and it is my wise advice to you.